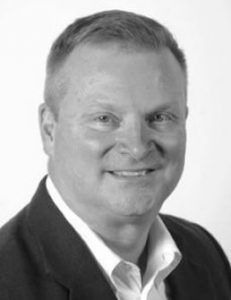 Rob McDaniel is an Executive Coach with more than 15 years of success in strategic planning and process improvement enabling effective leaders and improving Culture on a global basis. Rob's role as an executive coach is one of an expert facilitator, working one-on-one with executives and senior managers to produce specific, sustainable changes in their business behavior within a fixed time frame. Rob completed training in the only university accredited executive coaching program of its kind and uses the proven SHERPA process-driven coaching method and his experience as a business leader to produce the greatest (I.O.B.) Impact on Business; your business.
He has over 10 years M&A experience, specializing in pre-deal diligence and post-merger integration and separation from a Human Capital perspective. Rob specializes in helping leadership understand and address the human capital issues that emerge during a deal — change management, communications, talent and culture integration, as well as advising the HR function and HR strategy.
Prior to joining Excellent Cultures, Rob held positions as; Manager of Global Talent Programs for a major oil field services company leading the talent development and performance improvement programs for the company; Senior VP of HR for a major transportation company; Senior HR Consultant supporting LEAN and performance improvement projects for clients.
Rob has led and advised leaders and companies across North America, Europe, Asia and South America for a variety of industries. Led human capital diligence and integration for eight North American, three Canadian, one Australian and two European acquisitions.
Focus Areas:
The Sherpa Program
The only Process focused coaching program designed to identify the client's weakness and develop solutions to improve their behaviors that are impacting their performance and results.
Team Leader Assimilation
The most critical component for a new team leader is the working relationship. Get it started in the most positive way possible. First impressions, created in a controlled and positive environment, get a new leader off to a running start with their team.
Team Leader Calibration
Restore a leader's image in the eyes of his team. Reconcile their differences. Clear up misunderstandings. By fostering truth in their communication, you'll see a positive Impact on Business (IOB). Build confidence and teamwork. Teach a team what matters to their leader, and why that matters to them. This proven process guarantees everyone will be more, happier and more successful.
Communication & Team Effectiveness
Team Effectiveness combines training in communication styles with 'on the spot' coaching to create positive changes in business behavior and generate real cooperation. It's a 'game-changer' for a leadership team. It's a powerful program based on the DiSC assessment for communication styles.
Education and Certifications
Certified Sherpa Coach (CSC) – Sherpa Institute
PHR and Member Society for Human Resources Management
Certified Manager of Quality/Organization Excellence – American Society of Quality
Certified Trainer – Development Dimensions International
Lean Six Sigma Program, University of California Davis
Statistical Process Control, University of Kansas
Constraints Management, Iowa State University