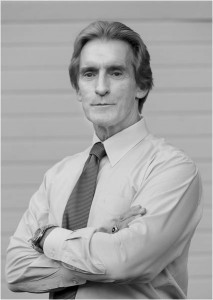 Thomas M Webb has served thirty-five years as an employee and consultant in the transportation, manufacturing, aerospace, health care, and the utility industries. He founded four consulting firms in the past fifteen years (Corporate Strategies Inc., Western Management International, WISE, and Western Corporate Consultants). These firms refined the lessons defined from twenty years in transportation and demonstrated the value of implementation and measurement of culture alignment to any major employer goal. Examples of the problems addressed include operations cost and efficiencies, labor management relations and employer healthcare cost.
In the transportation industry, Mr. Webb held senior-level executive positions as the Director of Labor Relations, Workers Compensation, Human Resources and Workforce Development for the Massachusetts Bay Transportation Authority (MBTA) in Boston, the South Eastern Pennsylvania Transportation Authority (SEPTA), and New York City Transit (NYCT). As a principal in consulting firms he served transit agencies of all size and modes as clients across the country. He served as past Chairperson of the APTA Human Resource Committee and a Board Member of the Transit Labor Exchange. He has frequently presented at APTA conferences including the APTA CEO Conference (Labor Trends and Health Care Trends) and the APTA Board Members Conference.
Core transition projects in transit included successfully convincing pharmaceutical firms to underwrite a national study confirming the existence and rate of co-morbidities for metabolic syndrome in transit workers. This program provided a foundation for unions and employers to examine the intervention values to disease states and their impact on productivity for the employer and health cost for the employer and the employee.
Subsequent to the New York State Blue Ribbon Report assessing the state of the New York Metropolitan Transit Agency (MTA), Mr. Webb was recruited to create and manage, as the New York City Transit Vice President of Workforce Development, the first Workforce Development Department under the office of the President of the NYCT. In that role Mr. Webb developed a strategy to respond system wide to major operations and human capital crisis imposed on NYCT as a result of a $1.2B budget shortfall.
Mr. Webb's NYCT outcomes prove the hypothesis that culture based human capital collaborative approaches produce tangible and measurable operations ROI. Those outcomes include but are not limited to, $45 Million dollars in Health Care cost reductions, without shifting cost or reducing benefits, assimilating the largest transit rail management restructuring in transit history, saving $6 million dollars on targeted inventories, increasing employee availability and reducing the incident of employee in service rail violations, eliminating $600,000 of redundant training cost and increasing the availability of manpower associated with it, assisting the development of national shared cost and curriculum to establish Elevator and Escalator standards and training for transit technicians.
Mr. Webb is co-author of the TCRP REPORT 77.