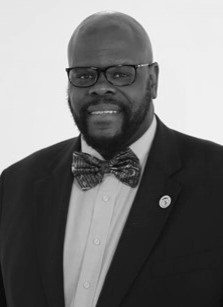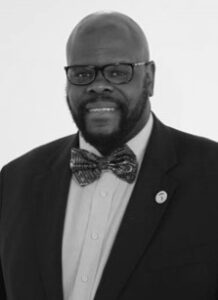 Dr. Santarvis Brown has spent 15+ years serving as a leader, innovator, and changemaker in education showcasing in-depth insight as an educator, and higher education administrator. His wealth of experience, unrivaled passion, and powerful work ethic has equipped him with the skills and tools to effectively lead faculty and staff while also being an agent of progressive change and innovation. The intersectionality of faith, service, education, and vision-driven leadership has been the hallmark of Dr. Brown's entire professional career and ultimately his life. He was recently noted by the Global Forum on Teaching and Learning as 1 of the 2020 Top 100 Global Leaders of Education, and Legacy's Magazine 40 under 40 2020. Additionally, he was awarded a 2021 Excellence in Education Award by the Global Forum.
He currently serves as a Fellow at the Governance Institute of School Accountability and teaches at Cornell University in the Business School. Prior to joining the Governance Institute, he served as Chief Academic Officer at Miami Regional University, and holds the rank of full professor. A noted speaker and researcher, he has lent his speaking talent to many community and educational forums, serving as keynote speaker. He has also penned several articles tackling issues in civic service, faith, and education. He also serves as the Senior Pastor at St. Stephen African Methodist Episcopal Church in Miami Gardens, Florida.
Dr. Brown has accumulated a wealth of degrees and certifications, cementing his status as a subject expert in an array of fields. Namely, he possesses a bachelor's degree, three master's degrees, and two doctorate degrees.
He shares his life with his wife Maria, and two sons, Dorrien and Santarvis Jr.