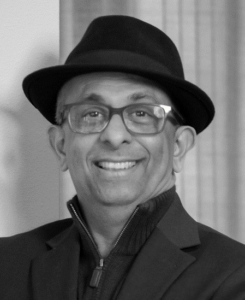 Management Consultant. Corporate Trainer. Published Author. Program Manager. Financial Planner. Business School adjunct faculty. Jayant Swamy has donned several professional hats over the years. Born and bred in idyllic Bangalore, Jayant has lived in the scenic Seattle area since 1999. He holds an MBA from The Indian Institute of Management-Bangalore. Developing human potential is the integral theme of his diverse experience. Apart from the management consulting gigs he takes up with local behemoths to make a living, he offers training workshops in the art of project management, effective communication, Emergenetics and team-building.
"Jayant designed and led a series of internal team building activities for T-Mobile's organizational initiatives to the ERP Team in IT. Jayant conceptualized, organized and conducted a sustained set of employee development and team-building programs in partnership me, as the leader of the team. The areas of focus were leadership skills assessment, managerial communication and effectiveness and group dynamics. Jayant brought an innovative design which considered the diversity of the team across cultures while ensuring the content focused on areas of development. When presenting and leading training sessions, Jayant brought an expressive and energetic style resulting in the participants leaning in and actively participating." – Testimonial from one of his previous managers, a Director at Microsoft
Jayant's new novel Family Secrets, a corporate thriller filled with dynastic drama and intrigue, will be hitting the stands shortly. His debut novel Colours in the Spectrum was released in 2013. An avid reader since childhood, Jayant was always enamored by the power of the written word and the intricacies of the English language. While he had several stories going on in his head and penned some of them partially on paper, the real impetus to heed his calling and practice his passion came in the form of Vikram Seth's A Suitable Boy, which he read while immigrating to the US.
In his free time, Jayant volunteers with local organizations, helping organize film festivals, moderating networking sessions for trainers/ writers and IMPROV workshops. He has also played a leading role in two non-profit startups in the area. Jayant is a member of the Board of Directors of IIM Americas — an alumni association of premier Business schools. His wife Vidhya is a Human Resources professional and a dilettante marathon runner.
"Would you like to meet a true Renaissance man? Simply seek out Jayant Swamy at the next chapter meeting and you will have found one! Jayant joined ATD Puget Sound and immediately became involved. Finding our chapter was like coming home for him. His passion for training and development shines through when you talk with him, and he was thrilled to find a room full of people with the same passion. In Jayant's words, "I often speak in abstract terms and can get quite philosophical. I love that the people at ATD understand me!" (The American Society of Training & Development chose to feature Jayant in the Member Spotlight section of their December newsletter)