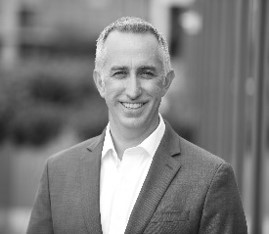 As an experienced, highly functional CEO of two companies, Matt Shaffer has led two successful Excellent Cultures' corporate transformation initiatives.  Matt's history as a US Air Force aircrew veteran, Software Engineer, IT Director, Project Manager, and Engagement Manager were key milestones in his development as a "people-first" leader.  In 2007 he co-founded a software firm where he served as CEO, built a team and corporate culture that resulted in selling and delivering custom developed software solutions to enterprise clients across the U.S. such as Subway, USAA, Microsoft, Wilbur Ellis, Lexis Nexis, and Franklin Templeton Investments.
In 2016, he was recruited to serve as President and CAO of a large real estate services firm.  His 'people-first leadership philosophy' again served him well as he transformed the culture and effectiveness of the 750 employees across 5 states managing $400+ million-dollar operation for over 2 billion dollars of assets.  His leadership of the Excellent Cultures Process intentional culture journey, an employee council, new employee review and engagement systems, and a monthly live webchat with line staff provided critical feedback from end customers that shaped corporate priorities.  This resulted in achieving the region's Business Journal "Best Workplaces" in 2018 and 2019.
Matt is an experienced business and leadership coach, executive mentor and high-performance talent architect.  A US Air Force veteran, his deep background in enterprise technology coupled with his success as a senior executive serving both entrepreneurial and corporate structures provide a rare combination for serving the most forward-thinking organizations.
Matt holds a B.S. in Computer Information Science and Coursework in Technical MBA from the University of Maryland and University College.  He is the husband of Deb and father of two sons Jacob and Luke, enjoys travel, biking, camping and outdoor activities with his family.
"Matt took our complicated, geographically-distributed workforce and rallied our management team around the notion that culture drives everything. That led to a remarkable – and profitable – transformation of our people, processes and culture that remains intact years after our first engagement."
Tom Hoban, Co-Founder & Chairman, The Coast Group of Companies
"Matt has a rare gift for sensing and transforming the culture in an organization to maximize their potential.  With a career military background and the operational experience as president of two companies, Matt has the experience and confidence to develop effective leadership to transform companies to reach their highest performance." 
Patrick Chestnut, President & CEO, Arista Point