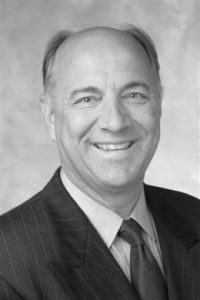 Michael Langhout's professional experience includes 30 years initiating and operating mid-market enterprises within the Medical Technology, Healthcare Services, and Paper and Packaging industrial sectors. He has successfully built five companies, leading the creation and deployment of Strategic Plans from inception. He has recruited, assembled and managed top tier interdisciplinary management teams, providing long-term value for employees, customers and stakeholders. He is certified as a Business Growth Coach, and serves a number of executives and entrepreneurs as such.
Since 2001, Michael has consulted with companies in numerous industry verticals, including several in the medical technology sector, with a specific focus on hearing loss. His older daughter acquired her deafness at age 2, which served as Michael's motivation to make a difference in that industry. His consulting and coaching practice has helped many companies, including Panasonic Health Care, Sightlife, and Audient. He was a co-founder and CEO of Silere Medical Technology, a Medical Technology company focused on developing and commercializing an active implantable neurostimulation device. Silere was recognized by the Puget Sound Business Journal's Book of Lists in 2011, with a Top 25 sector ranking that year.
Prior to 2001, Michael served as Vice President of Corrugated Synergies International (CSI). CSI is a privately held manufacturing engineering company operating 12 state of the art packaging manufacturing facilities in North and South America, and in the United Kingdom. At CSI his top accomplishments include building and managing the manufacturing facilities at Moncton, NB, Canada, (Master Packaging), and in Los Angeles, CA, (LACorr Packaging), one of the industry's most efficient and profitable facilities. He successfully led the turnaround at CSI affiliate in Waxahachie, TX, (TexCorr Packaging) and rapidly scaled the packaging business, tripling revenues over four years at AllPak Container in Renton, WA.
Prior to CSI and AllPak Container, Michael held senior management positions at various locations in the Weyerhaeuser Company, and at Stone Container Corporation. In his executive roles he was responsible for P & L activities at multiple manufacturing operations in B2B industrial markets.
Michael Langhout currently serves on nonprofit boards. He and his wife Mollie reside in Gig Harbor, WA, have two daughters, and four grandsons. Michael holds a BA from the University of Puget Sound and an MBA in Finance and Marketing from the University Of Washington Foster School Of Business.
"Through Michael's coaching our leadership team is now laser focused on prioritized initiatives which are key drivers to growth and success. Michael's mentorship is instrumental to the execution of those initiatives which are now making significant impact to our bottom line."
Steve Hettema, VP Sales, Apex Facility Resources
"Michael is a seasoned leader when it comes to helping organizations scale up. In less than three days, Michael delivered more value and expertise to Stronger Families than most consultants deliver in months. His knowledge, coaching, and professionalism allowed for productive meetings and huge outcomes."
Noel Meador, Executive Director, Stronger Families