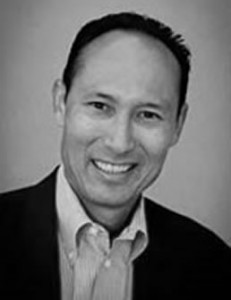 Paul Perez, PCC, CWPM, CPDC – The Breakthrough Coach Paul specializes in helping individuals and organizations move from where they are to where they want to be.
Paul is a retired Naval Officer who initially served as a combat Naval Flight Officer. He also spent 15 years as a Navy Human Resources Officer, specializing in career coaching, cultivating high-performance mission-ready teams and driving mission through developing leaders and removing individual and organizational constraints.
Much of the last 25 years of Paul's career has been spent working closely with naval officers, corporate executives, physicians, nurses and other healthcare leaders in the realm of executive recruiting, leadership development, strategy and implementation and entrepreneurship.
He is especially effective at delivering outcomes by facilitating goal setting and achievement and ushering in breakthrough in the areas of preventing and recovering from burnout, strategic planning and implementation, relational and communicational health and personal and organizational energy management in four key areas:
Mental (Cognitive focus)
Emotional (strengthening relationships and emotional intelligence)
Physical (fitness and recovery, diet and health)
Spiritual (alignment of gifts/talents at individual and organizational levels)
Through evidence-based assessments, insightful questions, keen listening and decades of experience, Paul can help anyone get a clear picture of point A (where they are), point B (where they want/need to go) and co-create a strategic plan of action and milestones that will create the small daily breakthroughs to get them there. This strategic plan of action is both additive and subtractive, meaning it not only will include new skills development and new habit creation, but the identification and eventual removal of key organizational constraints that hinder individuals and organizations from flourishing.
Education and Credentials:
BS Microbiology, University of Notre Dame
Retired Naval Officer – Combat Naval Flight Officer and Human Resources Officer specializing in Recruiting and Career Coaching
Executive and Professional Coach – University of Texas Dallas School of Management Graduate Certificate Program
Professional Certified Coach (PCC), International Coach Federation
Certified Physician Development Coach, Physician Coaching Institute
MS Organizational Behavior and Coaching, UT Dallas School of Management
Certified Wellness Program Manager, Chapman Institute WellcertSM Corporate Wellness Certification
Simmons Management System Personal Survey (personality and behavioral traits/Emotional Intelligence)
Wellcoaches® Wellness Coach
Circular Strength Training and Tactical Fitness Field Instructor