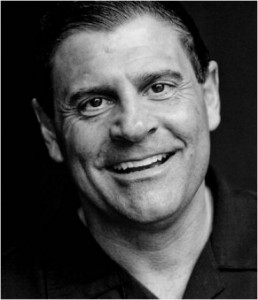 Robert Ricciardelli is a certified executive life coach. He communicates Life Skill Principles to a global audience of over 100,000 each month through his blogs, newsletter, and social networking platforms. Rob's coaching practice is built on the foundation that personal leadership impacts all of life. He demonstrates that how we lead ourselves impacts how we lead our business, family, and relationships. Robert helps clients determine their focus, discover their possibilities, and implement the actions necessary for positive change and breakthroughs in business and in life. He helps them in identifying the challenges to their productivity and strategizes with them to eliminate the barriers toward their goals needed for maximized optimization. His unique process engages leaders in a self-discovery journey that results in amazing breakthroughs.
Robert has been described as "a catalyst for inspiration, strategic solutions and transformative shifts for leaders and their organizations." He has inspired thousands of clients and associates in his 25 years of business coaching, mentoring and management with Fortune 500 companies. His clients range from CEOs and business owners to middle managers and parents. He sees every client as a true friend and brings awareness to possible options as well as obstacles in narrowing the gap of where a person is in their business and life, and where they need to be. As a transformational executive life coach, consultant and trainer, "Robert is able to strategically coach people towards authentic significance and success."
Robert and his wife Joyce reside in Seattle, WA. They have two sons Anthony and Aaron, both residing in the Seattle area, and they are grandparents to two-year-old Aleksandra. Robert has traveled to over 25 countries to coach and train political and business leaders in those nations. Robert's coaching has served both individuals and organizations advance toward greater success for 25 years.
"One of the greatest gifts I have ever given to myself is to work with a good coach. Coach Robert has been a constant source of inspiration, motivation, encouragement and support… I have clarity in my purpose and a strategy to translate my vision into reality… He has kept me accountable to myself, taught me new skills, and reminded me to value myself, which has helped me bring value to others."
Darren, CFO
"I always say that I have no time, and Coach Robert helped me find it. Hiring him was one of the best decisions I have ever made, both for my business and for my personal growth."
Katherine, Owner