Developing a Culture of Ethics, Values & Employee Engagement Series:
CULTURE IS A RAILROAD SYSTEM
Interview with Russell Freeman, CFC/COO for Ross Perot
With 35 years in the business we've had the opportunity to work with some great companies. Many relationships we've formed over those years of service to companies have led us to opportunities to interview some of the nations top leaders. The other day via landline, cell phone, and Skype we got to chat with Russell Freeman.
Russell is the Chief Financial Officer and Chief Operating Officer for the Perot Group led by Ross Perot (Yes, the businessman best known for running for President of the United States in 1992 and 1996.). Russell focuses on providing operational and financial leadership to all of the Perot business activities (See Mr. Freeman's full bio below). The Perot group has had multiple companies that were built on a culture of ethics, values, and a "do the right thing" environment. A real testament to the significance of culture and its impact on a company when there is a "disconnect" in culture can be found in looking at two of Ross Perot's former companies – EDS and Perot Systems.
Both of those companies had an extremely strong culture, very much in the spirit of a "do the right thing" culture. The culture was driven from the top – and lived out daily. So what happened to those companies once other companies with a significantly different culture acquired them? Well, EDS (now owned by HP), is an all but a dead company. HP recently wrote down the value of EDS as an asset by billions.
Far too often we see that when a company changes hands, the culture of the original rarely remains intact. Often the clash in cultures between two product companies and one being of the strong values based, "do the right thing" service company they acquired, usually fundamentally kills' both of them.
This is something that we've been discussing. The fact that companies spend millions for due diligence on acquisition targets but rarely does culture even get a mention. It's ridiculous, because it's without a doubt, the most important aspect of blending two companies! Like a marriage, right?
So how does the Perot System culture operate? How do they continue to have these winning teams? For that, we interviewed Russell Freeman. As we spoke over the phone Russell was in the car on his way to helping start a cancer support group at his church. A common trait we've found in great culture leaders, they have a care for the community that goes beyond themselves, their company, and their personal interests. Catching a busy CFO/COO is no small task as we routed Skype to a landline that so graciously was connected to Russell's cell by Rene, his administrative assistant that was so full of warmth and southern hospitality that we could sense it, even over the phone.
IDEAL CULTURE & LEADERSHIP
Out the gate we wanted to know what Russell's vision of an ideal culture was. Without hesitation he dove in definitively that there must be a clearly communicated set of defined values. Knowing that every company has at least a mission statement, Russell quickly jumped in to let us know,
"It doesn't work unless it has leadership behind it, living it, breathing it, and loving it."
Leadership is critical. Someone has to set expectations. It has to be communicated, taught, lived out and displayed daily and consistently. Leadership lays the initial tracks which the train will travel on. Throughout the life of a company, leadership's main role is to keep the train on the tracks. Leadership has got to be married to the given set of values and principles. When leadership isn't married to them, the organization quickly loses track and all kinds of conclusions are drawn, with rogue conductors leading the way through gossip, undermining the course set by the vision of the leader. At Excellent Cultures we call this beast the culture monster.
Russell hit strongly throughout our time with him that the values and principles are the tracks, and leadership keeps the train moving down the tracks. But that as leaders we have to give team members the ability to execute, empowering them to operate themselves. Giving them the opportunity to innovate and be rewarded. Team members need to be proud of the tracks but have the ability to execute. They drive the train, leadership lays down the tracks.
ORGANIZATION DETERIORATION AND COMBATING IT
At Excellent Cultures we do a lot of work with the best and the worst regarding organizational culture. We wanted to know where Russell might see where the value systems start to deteriorate in organizations. In his normal confident style he explained that when the leaders don't live the values the rails come off. Things then begin to crumble. It becomes everyman for himself and you begin to make really bad decisions. The organization gets way off track when the leaders leave the tracks set by the defined set of values and make decisions based on short term results. When we get those two things combined you'll have all kinds of bad things happen. Like the Penn State thing, you're not looking at the long-term so you just remain focused on protecting the organization and short-term results. That is always a bad road to go. Leaders must stay married to the values. They must keep running down the tracks they set up, keeping the long-term in mind.
It was inspiring and yet basic common sense when Russell began to explain how they have avoided this deterioration in Perot Group Companies. They had formed from the beginning regular core leadership training. That was heavy values oriented training. They looked at what was valuable for the organization and for the individuals. Showing them what is the right thing to do for the company and for the individuals involved in the company. They also had higher-up leaders reinforce those values in a major way. Much of it was done with regular training and preaching of the values. So common sense, but so ignored by many organizations. This type of engagement is ignored by companies because they can't fathom taking the time and resources to do it. But valuing individuals over product is what makes great companies great long-term, rather than successful for the short-term.
ORGANIZATIONAL ASSESSMENT OF LIVED VALUES
Every organization deals with the reality of assessment. How do leaders know they are really on track? At Perot Systems annual employee and associate surveys are normal practice. These assessments gave the chance for team members to state what they thought about our leadership, our values, whether they were proud to be working here, and would they recommend this place to other companies and associates. They also had regular typical associate engagement surveys. Surveys are on a wide range of things. Russell stated emphatically,
"We took those surveys very seriously. The feedback was always off the charts because we had a leadership team that strongly believed and lived out the values."
There is always the question, was this feedback due to the leaders they would recruit or because of the training? For Perot systems it's always an endless cycle. It began with a founder whose reputation was solely founded on values by which there were set expectations and they made all their leaders based on those expectations. It was the key thing that they looked at. They hired people that shared the values, whom would then hire others that shared the values. It eventually happened by itself. Like slow cooking popcorn, eventually it happens with little work.
EMPLOYEE ENGAGEMENT AND HUMAN RESCOURCES DEGENERATION
Gallup says over 70% of workers are disengaged from their jobs. This statistic wasn't proven true for Perot systems. Russell let us know why those statistics didn't include Perot Systems. He stated that for a team member to be engaged they have to be proud of where they are. There has to be a sense of pride and of mission. If you have an organization and its leadership is such that it is above reproach and can set those expectations because of the trust team members have in them, it tends to drive pride in the organization, pride in where you work. If you have that mutual respect for associates, that's how you succeed.
Russell recommends to businesses that want to maintain a strong engagement focus to lay out the expectations and constantly reinforcing it with training and structure. It has to be from the top of the board throughout the entire organization. Holding each other accountable, living it together. Too often Human Resources rather than the board and the CEO drive these things. That can't happen, the board and the leaders at the top have to own it and live it.
FINAL THOUGHTS
Russell grew up in a company that had set those values and with leadership that embraced it. He spent time preaching to us that it's a core principle; that you have to hire people that have it at their core.
"I don't know that you can put in mechanisms that force people to have the kind of culture you want. There are certainly tools that help you gage where they are at, like associate surveys, feedback mechanisms, training. But at the end of the day you have to hire people that have these things within them. That's why it is so important that the board and leaders have these things and are living them."
At its core, it's really hard to make people think it's important; you've got to find people that already believe that a culture of ethics and values are important. It's got to be a core belief for them.
If you have a long-term view, you have less pressure to sacrifice on values. You begin to realize that values, culture, ethics and principles are actually good business. Russell's belief:
"That principle, people, and premise create long-term value. What works for me is to treat people like my teammates, not that they work for me."
As we finished the call, Russell had reached his destination, the cancer support group he was helping start at his church. We came to an end of our time with some basic, but strong words regarding how to keep the train on the tracks. Get the selfish, non-team players out as soon as possible. They ruin culture, create dissention, and generally ruin the experience for everyone. Eventually people want to be a part of something, the selfish, non-team players ruin that natural value within others. Lay tracks with leaders that believe and live the tracks, let the team members be the conductors moving the train.
Are your employees as safe as they can be?  Are the leadership interaction styles in your organization encouragingemployee engagement? Have your organizational safety numbers reached a plateau?  Get advice from the experts at Excellent Cultures now about your business safety, where you are with your safety program and where you'd like to improve.

ABOUT RUSSELL FREEMAN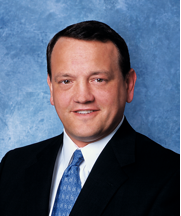 Russell Freeman is the Chief Operating Officer and Chief Financial Officer for The Perot Group, where he focuses on providing operational and financial leadership to all of the Perot businesses. He also serves as Vice Chairman of the board, Vice President and Chief Financial Officer for Petrus Trust Company, which is the trustee for all major Perot family trusts. Mr. Freeman is also a board member for HKN Energy, Ltd, which has oil operations in the Kurdistan region of Iraq.
Mr. Freeman has more than twenty-four years of operational, financial management, accounting, and business development experience, twenty of which were with Perot Systems Corporation. He served as Chief Operating Officer of Perot Systems from 2007 to 2009 focusing on execution of company-wide strategic and operational objectives. Prior to this role, he served as Chief Financial Officer for seven years and was responsible for the financial analysis and financial management activities in support of Perot Systems worldwide. He was also the main interface to the investment community, oversaw mergers and acquisitions activities, and was responsible for the corporation's planning, accounting, and treasury functions. He previously served as Corporate Controller and was a member of the leadership teams for several of the company's operating units. Prior to joining Perot Systems in 1989, he worked for Arthur Young & Company.
Mr. Freeman is a member of the Board of Trustees for Southwestern Seminary Foundation, a foundation established for the benefit of Southwestern Baptist Theological Seminary, and serves on the Investment Committee for the board. He is an active member of Cottonwood Creek Baptist Church, serving on the Personnel Committee for the church and as an adult Bible teacher.
Mr. Freeman previously received his certificate as a certified public accountant (currently inactive). He received his bachelor's degree in business administration in accounting from Texas Tech University. He has been happily married to his wife, Carolyn, for twenty-five years, and has four sons.