I recently sat through one of our company's new marking strategy presentations. A whole new rollout. Logos, websites, social media content, imaging, artwork, building, paint, signage, and more. They were really rolling out an entirely new brand. Why? Why would a company spend so much time, energy and resource towards such a superficial endeavor? Well, you marketing professionals know why, because nothing is superficial!
EVERYTHING COMMUNICATES!
When it comes to presenting your brand, everything communicates! Your look communicates. Your words communicate. Your clothing and uniforms communicate. Your colors communicate. Even your business card communicates. What about your culture? Many leaders fail to remember that everything they do communicates, not just in brand language, but in a culture language.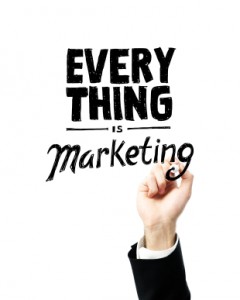 Leaders how do you…?
Walk around the office
Answer emails
Take phone calls
Eat lunch
Smile
Touch
Remember names
Deal with employees in transition
Welcome new employees
Respond to questioning
Everything communicates, and you are the biggest bearer of your brand of culture. You are a walking billboard to your team. What you do matters. How you say it matters. Why you say it matters.
Want to build an excellent culture in your business?  Tell us about your business and the vision you have for your culture.  Ask the experts.