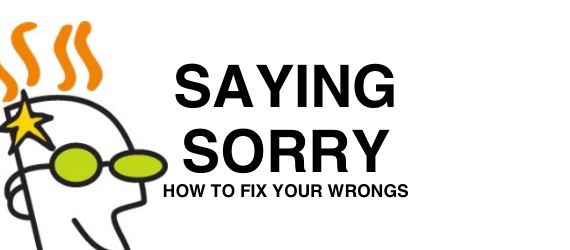 Developing a Culture of Ethics, Values & Employee Engagement Series:
We are not web professionals, nor do we claim to have the knowledgeable expertise of webhosting or information technologies. What we do know is how to measure and benchmark business culture, change how leaders lead, draw in your team and create greater employee engagement. We do this while sustaining new business cultures far past events and pep-rallies. We also are the world's best at being able to recognize the difference between which companies are faking the community corporate culture and which ones are truly living it.
Often we get glimpses into the first line of defense for any corporate structure, customer service. The customer experience is often a sign of a decent corporate culture but it is never a defining factor. Because the customer experience can be forced, disingenuous, and lack true transparency through fear tactics and driving numbers, one must look below the surface to find the core.
Since we've been given insight to many corporate structures we wanted to highlight those where we could pass on both the good and bad experiences we've had over our 35 years creating high performance cultures for clients. We do this in a way not to promote or belittle other companies, but to simply learn from these experiences and move forward in our own context of business, culture, and leadership.
Many of you may have known that on September 10, 2012 GoDaddy had a major fail. They are one of the, if not the largest DNS companies in the world, most known for their outlandish marketing campaigns with GoDaddy girls, including professional Indy Car driver Danica Patrick, and some bikes made by Orange County Choppers.
They had internal problems that resulted in their entire customer base having outages of either their websites, e-mails, or both. GoDaddy was later quoted in saying,
"There was not a single issue that caused the service disruption. Rather, it was the combination of multiple factors. The combined factors that contributed to the service disruption were:

Router memory exhaustion
Router hardware failure modes
Containment"
When the news hit social media you could see complaints coming from small business owners , mommy bloggers, internet trolls, and more. It was a storm that made the "sexy" marketing giant look truly foolish. What would be the response be from such a total meltdown?
Two days later every customer received an email from CEO Scott Wagner. This email was an amazing representation of how corporations, leaders, and mommy bloggers ought to take responsibility for our actions. Mr Wagner quickly stated,
"We owe you a big apology for the intermittent service outages we experienced on September 10, that may have impacted your website, your email and other Go Daddy services. We let you down and we know it. We take our responsibilities — and the trust you place in us — very seriously. I cannot express how sorry I am to those of you who were inconvenienced." 
On October 4, 2012, almost a month later, Auguste Goldman 
Chief Infrastructure Officer released a blog stating the details for you technoids out there. Also mentioning GoDaddy's pride for delivering high-quality services and stating his heartfelt apologies.
What a wonderful showing of humility, honesty, integrity, and good faith, truly a surprise coming from the "sexy" marketing beast known as GoDaddy. Kudos to you GoDaddy, Auguste Goldman 
CIO and you as well Mr Scott Wagner CEO, you've given us a model of well played customer service, cultural integrity, and honesty. Thank You.
Are your employees as safe as they can be?  Are the leadership interaction styles in your organization encouraging employee engagement? Have your organizational safety numbers reached a plateau?  Get advice from the experts at Excellent Cultures now about your business safety, where you are with your safety program and where you'd like to improve.