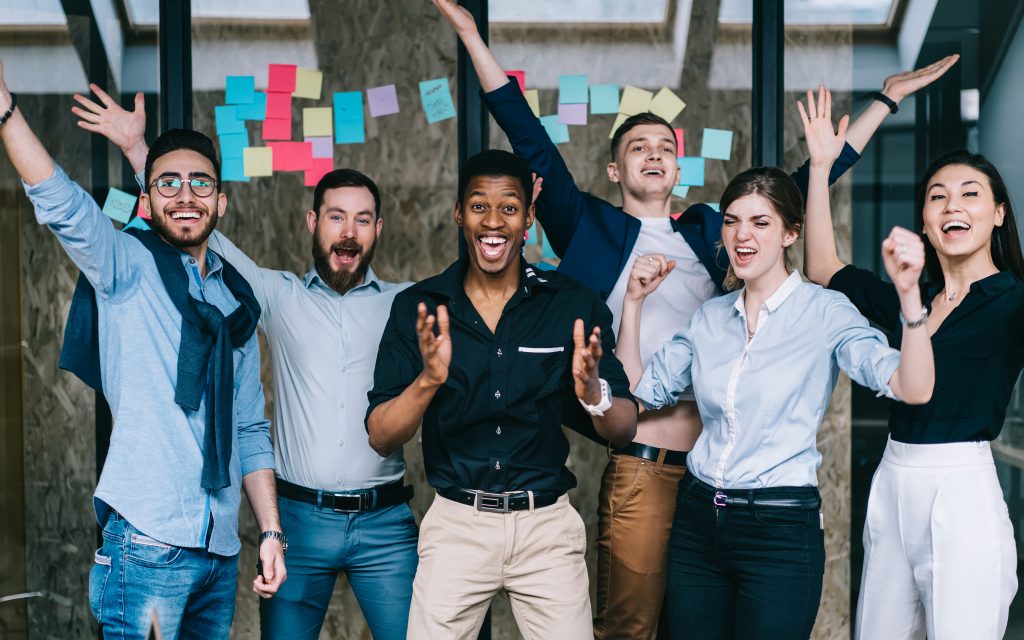 Written By Nancy and Mike Komola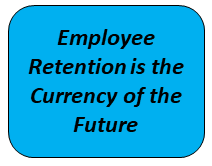 Very few if any business owners or executives would dispute the fact that their organization's top talent is the key to their success.  This truth applies to organizations of any size, type, industry, or stage of life cycle.   While some of the factors that drive turnover are out of the organization's control, there are drivers of retention that organizations can, and certainly should, work to influence and control.  Our purpose is to offer you encouragement to control what you can to retain your top talent.
Turnover is expensive and disruptive
Turnover is expensive and disruptive, especially when it's your top talent you really don't want to lose.  One significant research study puts the median cost of replacing an employee who leaves at 21% of their annual base salary[1].  This may not seem all that bad until you consider the fact this is a median figure across all industry and job types and salary levels.   When you look at the data across job types, the data is more impactful.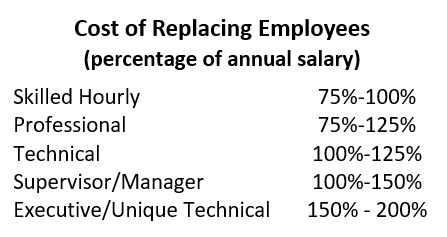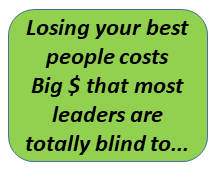 The cost of turnover is direct and indirect, and both impact the financial and cultural health of the organization.  The direct costs include hiring (posting, interviewing, screening) and training a new employee, managing the role while it's not filled (overtime or temporary staffing), severance or bonus packages, and unemployment rate increase.  Indirect costs include lost productivity and engagement, added work and stress to co-workers who pick up extra work, reduced morale, fear, and lost institutional knowledge. The cultural impacts can be significant as well.  When someone leaves others take the time to ask, "Why?"  It's important to stress here that people are an "appreciating asset." The longer employees stay with an organization the more productive they become – they learn the systems, products/services, and how to effectively work together.
Know your annual cost of turnover
How much is it worth spending to reduce your turnover?  First you have a have some data to work with on the cost of turnover.  Capturing every direct expense of each instance, or even some of the big intangible costs like impact on employee morale, would be difficult or perhaps impossible.  But you can get a good sense by analyzing four major buckets: Cost of Hiring; Cost of Onboarding & Training; Cost of Learning & Development; and Cost of Time with Unfilled Role.  The calculation looks like this:

Now you'll have a data-based reference point against which to measure or evaluate any investments in driving retention resulting from your analysis.  Some organizations leap to conclusions about what is driving turnover, or what investments are needed to increase retention, based on anecdotal evidence or worse yet pure emotion.  To do so risks wasting precious time and resources.  There is a tendency to throw money at this issue in the form of pay raises, retention bonuses, or new benefit programs.  These actions may be needed to drive retention, but you should confirm whether or not they are truly a source of the problem first, since these are typically costly solutions.
Factors that influence retention
Before focusing on what you can control to retain your top talent, consider what makes employees stay and what makes them leave.  Research into the factors that drive, or at least influence, retention gives us great insight to follow.
Research by data scientists at Glassdoor Economic Research[2] analyzed data on over 5,000 job transitions over a 9-year period.  The factors they determined to have statistical significance are allowing people to stagnate in their current role, competitive pay and pay increases, and workplace culture.
Top performers are on a mission to grow and develop.  Recognizing where the individual is in their learning curve is an important factor. A sure way to lose your best employees is to keep them in one place for too long and not meet them where they are in their learning curve.
Money and recognition are important, but not more important than these other non-compensation factors.  Organizations need to pay enough to remove pay as a barrier to retention and learn how to give recognition early and often.
Other factors such as involvement, being listened to, and having a voice in the organization matter as well.  Daniel Pink's research shows that autonomy, mastery, and purpose are the critical factors that drive motivation, and these factors are also critical to driving retention.
To reiterate a key point on retention made in the first article in this series, two main reasons people leave are that they hate their boss or hate the culture where they work (or both).
Two actions to control what you can
Organizations have control over certain factors that can promote retention and reduce or even prevent costly turnover.  In our experience, the two most important actions organizations can take to control what they can are to start with the available data before decisions and investments are made to retain top talent, then focus on developing and sustaining open honest relationships with top talent. Let's look at each in more detail.
Compile the data available to you and learn from it. Mine the data available to inform actions that will have impact on retaining top talent.  Starting the process with data will help you make better investment decisions.  Both quantitative and qualitative data are needed to be most informative and complete.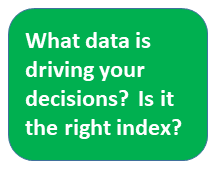 The types of quantitative data we're suggesting you evaluate include time in position, number of positions held since start date, and pay level relative to external market data for a comparable role and experience (or their compa-ratio if you have an internal salary structure based on market data).  You should also know the annual turnover percentage for your organization, or for the population of top talent/high performers about which you are most concerned (see calculation above).  To calculate this, you will also need your organization's annual turnover rate.[3]
Qualitative data comes from having discussions with your top talent and learning key insights from them directly about what they think and how they feel about working in the organization.  Because the drivers of retention are several and different, you need to know why YOUR top talent stays.  An effective way to do this is to conduct "stay interviews" with each of them.  Whereas exit interviews happen after the employee has resigned and too often contain inaccurate information about the true reason why an employee is leaving, stay interviews tell you why good employees stay with the organization – the employees feel valued and you can leverage the knowledge you gain in your retention strategy.
Stay interview questions focus on what the employee likes about the organization and what they would like to see changed or improved.  Effective question formats include "More of, Less of" or "Stop, Start, Continue."  For example, a good question might be, "What can I as your Manager do more of and less of that would make this an even better place for you?"  Another might be, "What should our leadership team stop doing, start doing, or continue doing that would encourage you to remain with the organization?"  Others include "What will keep you here? What might entice you away? Are we fully utilizing your talents? What are the most energizing things about your work?"
Addressing the "Me issues" in stay interviews is also very important, especially with employees deemed high-potential or included in leadership succession planning.  Me issues are all about the employee and their needs, wants, and expectations from the organization.  Examples include: "How far do you hope to rise in the organization? How quickly?  What does meaningful recognition look like to you?  How much recognition do you prefer?  How often?  What does work-life balance mean to you and what does it look like for you?  How much salary and bonus are you hoping to earn?  In what timeframe?"
Once you learn why they stay, you can determine the factors you can influence.  Above all, don't guess and don't assume.  The last thing you want is retention investment decisions based on ill-informed opinions or worse yet, emotions.  This will only lead to wasting time and money on the wrong actions.
Be intentional about developing relationships with your top talent.
Be intentional about developing and sustaining relationships with talent you don't want to lose.  Stay interviews are a great place to start building the relationship.  Remember, retention is about more than pay and the opportunity of a promising future.  High performers also need to be involved in the strategic direction of the organization – they want to contribute and feel their contribution matters.  They want to be challenged, to grow and develop, all while achieving the results expected by the organization.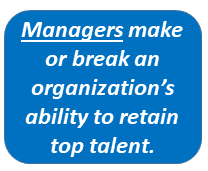 Pay attention to the relationships between your top talent and their direct manager.  These relationships are critical to retention.  These employees have a need to be appreciated and valued.  The Manager plays a crucial role here.  Train, support, and develop your managers so they are equipped with the skills necessary to build effective relationships with your employees.  Set expectations that doing what they can to retain top talent is a core job responsibility.  Train them when to coach, support, or be directive; teach them it's ok to let go appropriately so others can grow; and evaluate their skills in encouragement, giving feedback, recognition, and applying flexible leadership styles.
Basing your actions and your retention program on data and intentional relationship building will contribute significantly toward a healthy organizational culture – another critical component of retaining top talent.  So, while you don't have control over all the factors that can cause your best employees to consider leaving, you do have control over taking informed actions that will cause them to stay.  So, love 'em or lose 'em, the choice is yours.
Be sure to what for the next article in the KEEPING EXCELLENT EMPLOYEES IN A ROBUST ECONOMY series coming soon.
Mike and Nancy Komola, principals in  

    who is our HR staffing and solutions partner are seasoned, experienced knowledgeable HR Professionals.
[1] Center for American Progress, by Heather Boushey and Sarah Jane Glynn, November 2012.
[2] Glassdoor Economic Research, by Andrew Chamberlain, Ph.D. Why Do Employees Stay?  A Clear Career Path and Good Pay for Starters published in Harvard Business Review March 2017.
[3] Annual turnover rate = Resignations + Dismissals + Retirements + Layoffs / Total Number of Employees as an annual average