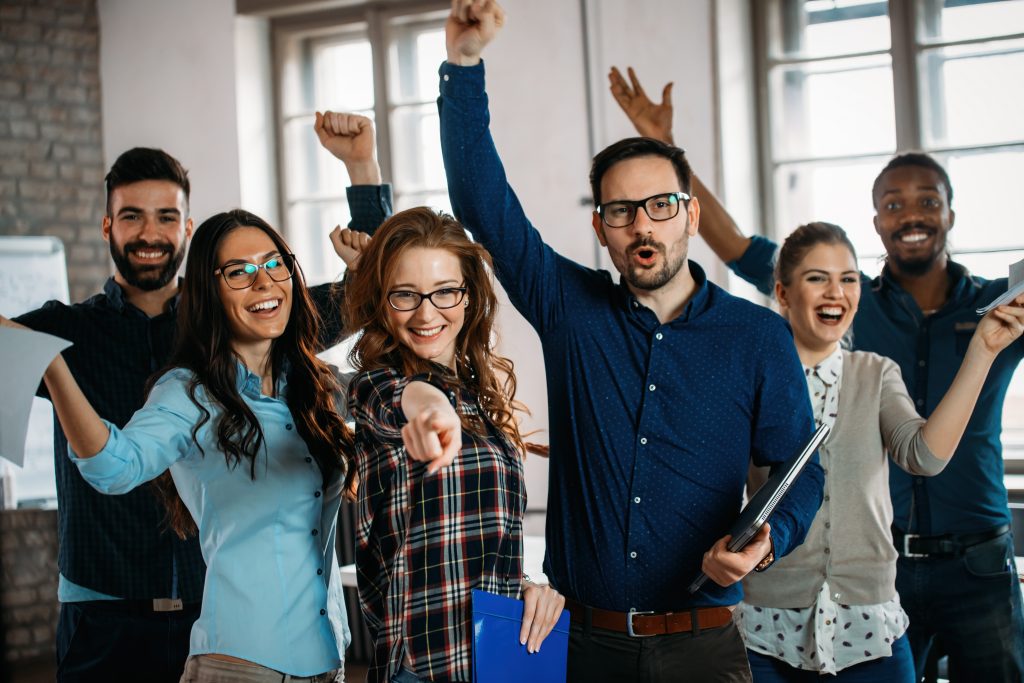 Written By Steve Gandara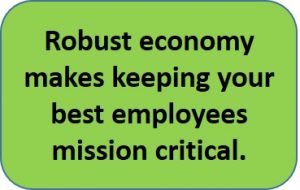 One of the primary challenges is keeping your best employees.  Better wages and benefits are being dangled at excellent employees around every corner.  In our four decades of serving startups to Fortune 5's we've learned a number of insights from both the industry leaders as well as those who struggle to keep their best employees.
Keeping your best fully engaged employees doing their best requires specific actions.  Here's a few tips we've learned over 4 decades of serving leaders passionate about cultures of A Relentless Commitment to Excellence.   We'll start with three basic tips that can help you keep your best employees fully engaged and passionate about serving your customers as well as your mission and continue the conversation over the next few weeks.
WAGES AND BENEFITS ARE FAR FROM EVERYTHING
Way back in the 80's a research psychologist, Frederick Herzberg proposed what he called the Motivation and Hygiene Theory, also known as the two-factor theory of job satisfaction.  Research  began on organizations way back in the 50's.  This theory and Fred's research, states that employees are influenced by two sets of factors: Motivators and Hygiene Factors.
A quick look at Wikipedia summarizes his research as indicating that while hygiene factors such as wages and benefits do impact employees, they don't motivate them to engage, stay or even do their best, let alone strive for excellence.  Herzberg noted that if "hygiene factors are not there; they can lower motivation." These factors could be anything from clean work environment and comfortable chairs, to a reasonable level of pay and job security.  Herzberg's theory challenged the assumption that "dissatisfaction was a result of an absence of factors giving rise to satisfaction."
On the other hand he asserted that "Motivational factors will not necessarily lower motivation but can be responsible for increasing motivation." These factors could involve job recognition, potential for promotion or even the work in itself.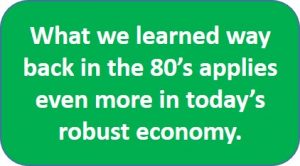 According to Wikipedia "Herzberg describes the growth factors (or motivators) as "achievement, recognition for achievement, the work itself, responsibility, and growth or advancement," which are intrinsic.  Intrinsic factors include "orientations toward money, recognition, competition, and the dictates of other people, and the latter includes challenge, enjoyment, personal enrichment, interest, and self-determination."  The hygiene factors (or dissatisfaction-avoidance), which are extrinsic to the job, are "company policy and administration, supervision, interpersonal relationships, working conditions, salary, status, and security."  This extrinsic factor "refers to doing something because it leads to a distinct outcome, something external you expect to receive, and the latter refers to doing something because it is inherently interesting or enjoyable, an internal reward."
Bottom line:  Why do firms constantly jump back and forth believing that policies such as casual dress codes, sports event tickets, company picnics, free beer Fridays and more money for less work will help them keep their best employees?
ARE MILLENIALS REALLY THAT DIFFERENT?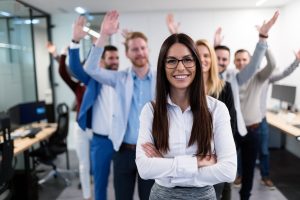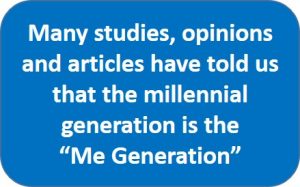 So many studies, opinions and articles have told us that the millennial generation is the "Narcissistic Generation" or the "Me Generation."  Could this be true or is it just another "flavor or the season" to capture our attention and get us off track from what really matters and makes a positive difference.  Research informs us that the first generation called the "Narcissistic Generation" was boomers, not millennials.  Four decades of helping excellent leaders build high performance and winning cultures has taught us at Excellent Cultures that no generation is immune to narcissism.  It's simply the dark side of human nature that's reinforced and augmented by our societal focus on "Me, me, me… What's in it for ME."  Yup, selfishness has been around as long as humans have been human.  It continues to plague every team, company or organization depending on humans to perform their mission and it plagues all of us.  If we deny it, we're simply being hypocritical.  Getting pounded by advertiser after advertiser, television shows, movies and articles promoting our "we'll make you feel good," just contributes to what we've already allowed our society to make us into: SELF ORIENTED HYPOCRITES WHO ARE IN DENIAL OF OUR OWN HYPOCRISY.
I frequently share my own examples of hypocrisy with leaders in our Achieving Excellent Culture Workshops as being crashed on the couch after a tough week on Saturday mornings during college football season.  My wonderful wife of more years than I can count (almost) typically makes her presence known about the first quarter of my second game of my "I had a tough week," binge watching couch-potato-fest.  Her intense focus on my wellbeing typically leads her to make comments like, "when are you going to get off the couch and keep the promise you made to the kids about today?"  When I roll over and try to avoid the question, she persists with something like "You're a hypocrite! You coach leaders all week long how to have an excellent culture at work but your own excellent culture really stinks."  She knows that this always gets my attention so she persists with, "you promised you would you would take the kids ____, or run this or that errand for me and there you sit not practicing what you preach again!"  Sadly for my "poor me, I'm tired," coach potato, binge watching Saturday, I have to own it or she'll never relent.
Did I just describe your own hypocrisy?  If not call your own mobile number and listen to your voice mail greeting.  "Hi this is _____, leave a message and I'll call you right back."  But do you call everyone who leaves you a voice mail back?  If you call my mobile, you'll get "Hi this is Steve, please leave a message."  My wife calls that creative avoidance.   So, if we've slowly fallen into a culture of denying our own narcissistic, self-oriented hypocrisy by being so focused on what makes us feel good right now, what's next?  Unfortunately this overdosed unconscious self-orientation is often at the expense of keeping our promises, serving our customers or better yet, serving our fellow leaders or employees at work, what else might we be missing as leaders?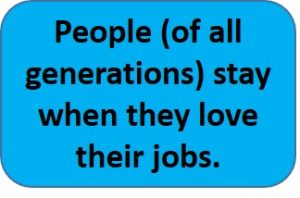 Survey after survey tells us that people (of all generations) stay when they love their jobs.  People who love their jobs because it aligns with their personal (not corporate) values and purpose, trust their bosses and their team tend to stay even when wages and benefits might be better someplace else.
My research interviewing top management recruiters who guarantee a free replacement, if you pay their impressive fees for finding the best executive, have shared some interesting facts.  They tell me that the primary reasons they need to replace highly qualified executives who leave before their guarantee runs out are:
They hate their boss
They hate the culture where they work
How often do we cultivate relationships with those who will give us accurate, unabashed feedback on who we are without sugar coating it to make us feel good?  How open are we to hear this feedback when it doesn't agree with how we perceive ourselves to be as leaders, as parents, as spouses and partners or even as fellow co-workers?  While a dominant culture of unity, alignment and most of all service-over-self accomplishes all of this, I have to admit that I'm a long way from ARRIVING in this area but thanks to my bold, confident wife, at least I've LEFT.
We'll talk about best practices to cultivate this kind of "golden relationship driven culture" as well as the feedback that's the "breakfast of champions" in future articles on the subject of Keeping Excellent Employees.
A FEW ITEMS TO AVOID
While we'll deal with a number of "TO DO's" in future articles on this subject, to cut to the chase, it's important that in this article we address some of the classic areas where successful firms miss the mark as Critical Areas to Avoid.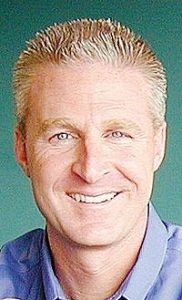 A while back we had the opportunity to interview one of our favorite clients and excellent leaders on our radio show.  Jack Hollis, currently serving Toyota of North America as Group Vice President and General Manager of their Toyota Division clearly defined the three elements that destroy an  "Excellent Culture" in his interview.  These three areas speak directly to what to avoid when your goal is to keep excellent employees in a robust economy:
The What About Me Culture
Foggy Vision and Goals
Withholding or Delaying Opinions & Ideas
I don't want to steal Jack's powerful thunder so here's the link to the podcast so you can hear his wisdom for yourself.   JACK HOLLIS ON BUILDING HIGH PERFORMANCE TEAMS
You can also learn more about Leaders Leading Cultures Into A Relentless Commitment to Excellent at the Next Achieving Excellent Culture Workshop.
Watch for the next article in the KEEPING EXCELLENT EMPLOYEES series soon on LinkedIn and Facebook as well as https://excellentcultures.com/resources/culture-blog