Leadership is stewarding all the time and resources of your organization. This means we can't be selfish or short–sighted. According to Eugene Habecker, "If I fail to make decisions in the best interest of the team or organization—I'm embezzling." Dr. M. Scott Peck wrote, "The best decision-makers are those who are willing to suffer the most over decisions but still retain their ability to be decisive."
This being said, making the tough calls as a leader is no simple task. Often emotions, relationships, and our desire for comfort get in the way of us acting on the leadership instincts we know that we must act on. But we can do it! I once heard it said, "Leadership is stewardship." I truly believe in this statement. The most successful leaders are those that are amazing stewards of the current resources that they have. Here are some things to remember when having to steward your area of leadership through a tough call…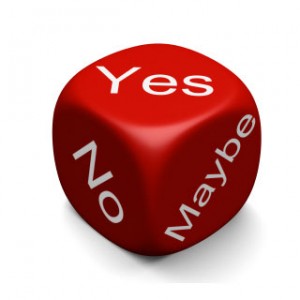 CONFRONT TOUGH SITUATIONS EARLY
The sooner you make a move to confront the issue, the less time it has to develop into something far more severe. Many leaders wait to long to make the tough calls because they have a tendency toward avoiding confrontation or they don't want to be seen as someone who makes a mountain out of a mole hill. A goal of every leader is to foresee issues before they arise. Deal with it while it's a mole hill, you will be glad you did.
PREPARE YOUR PLAN OF ATTACK
Often we don't deal with tough issues appropriately. Our leadership becomes a series of emotional reactions rather than planned responses. As leaders we must remember that reactions only happen because we fail to confront issues early and fail to prepare responses before acting. As leaders we are wise to keep journals or logs of issues we are foreseeing, then before confronting the issue, prepare a plan of communication. What will you say? How will you say it in a way that the parties involved have the best opportunity to receive it and make the changes need? Your preparation is what makes you a great leader.
KEEP THE POSITIVE OUTCOME IN YOUR SIGHTS.
Keep a positive outcome in your mind. See the end result that will come from this tough call before dealing with it. It is true that you cannot control the responses of others, but you can control how you approach the situation and what tone of communication you use. As you mediate on the future benefits of making this decision and keep that in the forefront of your mind, your communication spirit will follow.
COMMUNICATE CLEARLY, HONESTLY AND CONCISELY
This is very important. Often people leave meetings confused at what was said because the leader didn't take the time to prepare their communication in such a way that it could be clearly understood. Clarity and conciseness is so important to others gaining the understanding needed to make change.
Hope this helps. If you have questions or specific tough calls you have had to make we would love to hear about them in the comment section below, or on Facebook. Lead well!
Want to build an excellent culture in your business?  Tell us about your business and the vision you have for your culture.  Ask the experts.