Based upon our 30+ years of experience working with executives and leaders in all types of organizations, I find that Matthew May's article on Dr. Schwartz's work to be right on the money. Independent studies at both Harvard and London Business Schools agree that in excess of 70% of all organizational change initiatives fail to deliver the desired result. The most common cause of failure: "insufficient focus on people, how they think and how their minds process change." Bottom line, human beings resist change. Dr. Schwartz does a wonderful job of defining the scientific hows and whys behind them. While the psychology behind change is a wonderful science that continues to develop and help us learn new and better ways to deal with human behavior, the bottom line remains that business leaders need solutions to implement change and build cultures of high performance to best serve all their constituencies. Here are few simple steps that our business culture coaches have used for years to help our clients implement effective, sustainable change which are consistent with Dr. Schwartz's research findings:
Measure and benchmark the culture: They use Business Culture MRIs to find out what kind of results and supporting culture the leader envisions and benchmark the data against what's really taking place in their people's minds and hearts.
Engage people's hearts and minds at the core: They engage the leader's people by using their data tools to define what kind of culture the people would love to work in and something awesome starts to occur…Ownership and Accountability.
Change the way leaders are leading: They change how your leaders are leading using their leadership MRIs as the basis for fast, actionable coaching that causes the leader's people to stop resisting and volunteer to be held accountable.
Modify business systems and process to support the new culture: Finally, they help the leader measure and change their business systems to get fast results while building the culture that sustains the firm's success for the long term.
Top down mandated changes in a business accomplish one primary goal: anxiety and resistance. The more intelligent and technologically developed the workforce is, the stronger the resistance. This resistance manifests in most cases passively with politically correct head nodding and smiling, followed by doing just enough to get by, never embracing the fullness of the implementation of the desired change. In some cases, the resistance becomes aggressive and so we have Labor vs. Management and nobody wins. Hats off to Matthew Mays and Dr. Schwartz. Your research establishes one more time that Peter Drucker was right when he taught us that, "Culture eats strategy for breakfast." Add today's fast-paced society, advanced technology and educated workforces to Drucker's equation and culture eats strategy for breakfast, lunch and dinner. Enlightened leaders now more than ever look below the surface to the habits, attitudes, believes and expectations in their people's minds and hearts that make up the culture which dictates how successful change initiatives will be. Change the culture and the performance follows. Ignore the culture and expect the change initiative to fail.
Thanks again Matthew and Dr. Schwartz:
(Read their blog by clicking this image)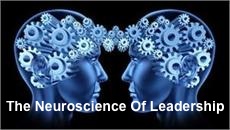 Follow @MatthewEMay on Twitter
Want to build an excellent culture in your business?  Tell us about your business and the vision you have for your culture.  Ask the experts.