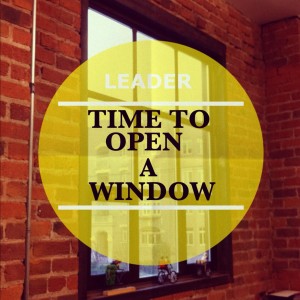 When we think business, we often think of revenue, marketing, product placement, and other factors to making the dollars that will allow us to go into early retirement. But these factors mean nothing unless the people who work with us are on board and value not just the product, but our business and relationships within our business. These are critical issues for human resource management. In one of our recent interviews, Jack Hollis said,
"As soon as a company focuses on profits, then the company begins to lose. The more profit focused you are the less relational you become." – Jack Hollis, VP of Scion
This is a problem in the workplace. We find in every business we have the opportunity to work with, that employees actually care less about the bottom line and more about their inner wellbeing. People will sacrifice wages for positive business culture. So what are the values we need to employ to create greater employee engagement?
We find in every case study we've done, that genuineness and honesty are the foundation of high performance culture. A former client of ours put it like this:
"It starts with integrity; everybody has a mission statement and a vision." – Dennis Clements, former VP of Lexus USA
So stop wearing a mask and pull back the curtain on your own hardships! Open yourself up to reveal a fear, a hope, a weakness that you are facing and allow your people a window into your life. When a leader provides a window for people to see into his or her life, then people receive a mirror to see their own. By holding up a window to their own soul (their own humanity), our teams identify with your story and become engaged with you as a human and their leader. Which brings them onto the path you're leading them, rather than pushing them to heartless agendas and insincere tasks. Pulling rather than pushing, with our own story and pains.
Be secure enough to be vulnerable
Let people into your world, so they can see why you are who you are
Give windows to your own soul, so they can feel why you feel the passion you do
Allow them the chance to come along on your journey of life
Build a bridge to people by being normal, accessible in your communication
There is great value of transparency and authenticity…
It opens up team members enabling them to be honest and genuine as well.
It cultivates trust among team members fostering synergy for them.
It engages team members and invites participation and ownership.
It creates a safe place for acknowledgement of weaknesses and areas for needed improvements.
One of our culture graduates, Starbucks, grew from a few stores in 1982 to over 15,000 in 43 nations today. They moved from genuine to gimmicky. How did they recover? Howard Schultz chose transparency. He admitted fault and invited others into the recovery story. He revived the passion of customers and employees with his authenticity.
In the 1960's, Avis was #2 in their industry just behind Hertz. They were trying to figure out an ad campaign that would connect them with customers. They used the slogan, "We try harder" to emphasize that the fact they were #2 actually made them a better company because they were striving to be #1. They got their staff on board with this campaign and experienced a 30% increase in sales.
Authenticity is a risk worth taking. The windows you open to reveal yourself more fully to the people that you lead will produce genuine buy in.
Want to build an excellent culture in your business?  Tell us about your business and the vision you have for your culture.  Ask the experts.