Podcast: Play in new window | Download
Steve and Zac Gandara sit down for what will be the first of many chats regarding the transformational change process of Excellent Cultures.
STEVE GANDARA | Co-Founder of Excellent Cultures, Inc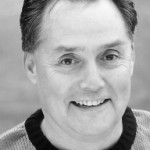 Steve Gandara has spent over 3 decades helping leaders create High Performance Business Cultures. Steve is a highly skilled business solutions architect, effective and charismatic leadership mentor, as well as a dynamic speaker and overall an amazing business consultant. His unique ability to combine the science and art of leadership while absorbing all the complex pieces of the organizational leadership puzzle to bring specific, actionable clarity ensures his clients achieve great successes. Our clients praise his advanced expertise in helping them devise strategies to build cultures that transform their organizations–and people–into the rapid, dynamic, flexible and aggressive teams demanded in today's global economy.
Steve developed Excellent Cultures' unique, four-step transformation process that has become a fully tested and proven strategy for breakthrough results and record return on investment for his clients. Since 1976 Steve has served clients including Fortune 500 corporate executives, business owners, entrepreneurs, labor-union leaders, sales executives, members of the clergy, educators, parents and grandparents as a professional leadership mentor and business culture architect. More than three decades of business coaching, consulting executive services and leadership coaching experience has provided Steve with an abundance of real-world applications for his formal education in business administration, economics, marketing, management and leadership. Excellent Cultures' clients give Steve credit for helping them achieve breakthroughs in leadership, people performance and business culture as well as balanced lives to include the cost savings and revenue increases that follow.
In spite of extensive travel to serve clients, Denise, Steve's wife of four decades, two natural and nine adopted children remain his highest priorities. When not meaningfully engaged with family or clients, Steve has served in volunteer positions as a high school youth mentor, school board member, licensed foster parent, minority scholarship fundraiser, church board president, social service charity board chairman and College Board of Regents chairman. Steve has also taught college classes in entrepreneurial leadership.
ZAC GANDARA | Media Director of Excellent Cultures, Inc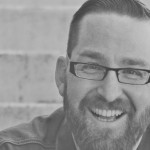 Zac has spent almost 2 decades leading and founding non-profit organizations in both religious and secular culture. A communications professional that has has spoken to organizations all over the globe. Zac also writes for various blog conglomerates, community news sites, and magazines.
His passion for serving those that lead and seeing organizational cultures transformed has lead him to be on the team at Excellent Cultures.
Zac's in love with his wife Jen of ten years and enjoys antiques, art, music, baseball, shopping, dining, city life, movies, reading, dogs, volunteering in his community and Star Trek.