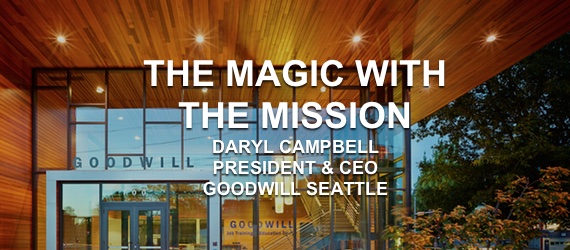 Daryl is just three months into leadership of Seattle Goodwill and has been working hard at getting to know the great people he is working with. He takes the time to give us the beautiful story of Seattle Goodwill and Goodwill International, he also shares amazing wisdom on what's important when taking on a new a leadership position. He also goes in depth on what creating excellent business culture can do for great organizations.
Podcast: Play in new window | Download
---
Daryl Campbell | President & CEO | Seattle Goodwill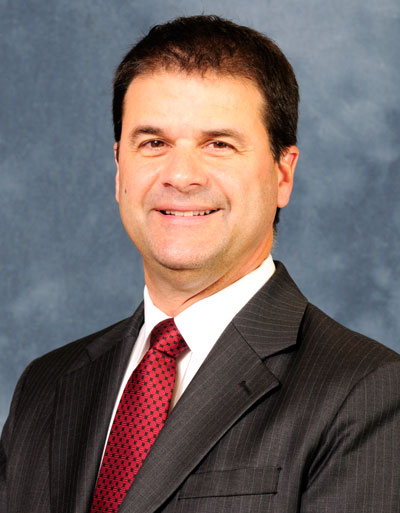 Under Mr. Campbell's leadership during his six year tenure as Vice-President and then Interim President, Shoreline Community College drove a strategic planning process resulting in increased targeted enrollment, higher quality programs, and a more stable financial profile. At Shoreline he was responsible for growing key partnerships in the college's popular automotive maintenance program and working proactively to develop partnerships with educational institutions in Asia. As Vice President of Finance and Administration at Goddard College, Campbell is credited with leading the college through a tumultuous financial period in which it was at serious risk of permanent closure, and ultimately reinventing the institution.
Mr. Campbell received his undergraduate degree from University of Vermont, an M.B.A. from University of Phoenix, and holds a J.D. degree from Seattle University School of Law. He has long been active in the broader community and currently serves on the Board of Project Education Kenya and as a member of the Puget Sound Coalition for College and Career Readiness. In addition, Daryl has provided pro bono legal services through the King County Bar Association's Family Law Mentor Program. As CEO of Seattle Goodwill, Campbell combines his passion for its mission – along with his experience in education and helping people succeed – to further the organization's work providing a path to greater self-sufficiency for its students.