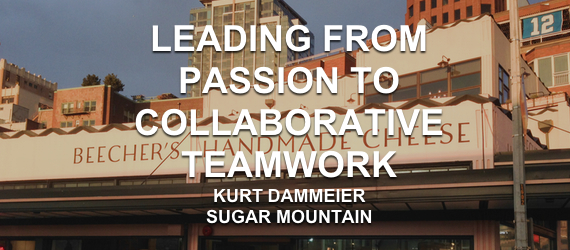 What an amazing interview with the CEO of Sugar Mountain, Kurt Dammeier. Starting with a passion for his best-known brand Beecher's Handmade Cheese's, Kurt has launched 9 different brands through Sugar Mountain, with now over 300 employees.
Podcast: Play in new window | Download
---
Kurt Beecher Dammeier | CEO | Sugar Mountain

At a young age, Kurt knew he had more than a passing interest in pure, full-flavored food. A fourth generation Puget Sound native, he has always loved local products and hated grey roast beef and army green broccoli.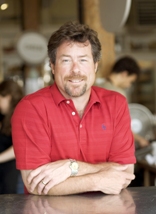 Kurt's love of great cheese and commitment to foods free of harmful additives inspired him to create Beecher's Handmade Cheese in 2003. With cheesemaking locations in the heart of Seattle's Pike Place Market and the Flatiron District in New York, Beecher's is esteemed not just for its award-winning cheeses, but also for its popular cafe and restaurant dishes. Most recently, Beecher's Flagsheep cheese took home the top Best of Show award at the 2012 American Cheese Society competition.
With Kurt at the helm as chef and proprietor, Beecher's is part of the Sugar Mountain family of food destinations, including Pasta & Co, Bennett's, Liam's Bistro, and Maximus / Minimus. In 2004, Kurt established the non-profit Flagship Foundation to educate children about the benefits of healthy eating and nutrition. The Foundation is funded by the ongoing donation of 1% of all sales from Sugar Mountain businesses.