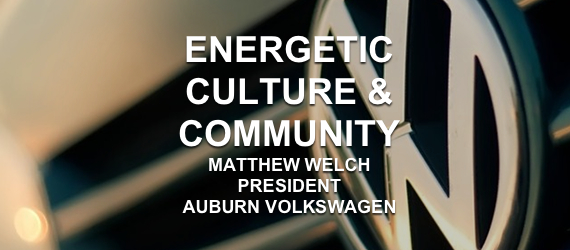 Developing relationships is an everyday activity. Our guest Matthew Welch is an energetic leader who has success in building cultures that people are engaged and excited about being team members as well as developing a business that serves the community.
Podcast: Play in new window | Download
MATTHEW WELCH | PRESIDENT & GM | Auburn Volkswagen
Matthew is the president and general manager of Auburn Volkswagen, but he'd rather be known as the Chief Relationship Officer.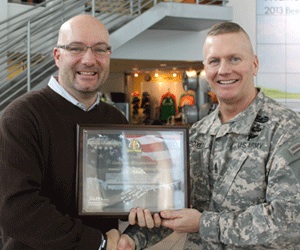 After helping to found 3 companies Matthew entered the auto industry at the age of 22. He began to sell in 1992 and was running the sales department at BMW of Bellevue by the age of 24. Matthew spent 1994-2006 running Carter VW/Saab in Seattle, becoming the #1 VW dealership in the state. In 2006 he was blessed with the opportunity to buy Auburn Volkswagen, where in the past 8 years the sales have increased from 10th highest to 2nd highest in a 5 state region. In 2010 sales were up over 40% and September 2010 was a new record for Auburn VW being #1 in the Pacific Northwest in VW sales and #14 in the United States. Auburn VW has continued to innovate and increase sales through 2012 to new records.
Auburn VW has had numerous articles written and been recognized nationally in 2012-2013 by Automotive News and Auto Dealer monthly as well as Cobalt and Volkswagen of America in regards to their engagement in Marketing digitally through Video.
Auburn Volkswagen is engaged in reltaionships with 12 non-profit organizations in the Seattle/Tacoma Community helping to make lives better One Volkswagen at a time.
Matthew is Married to his Bride Amy Welch. They are raising three children.
MATTHEW SERVES ON:
Board of Directors for Vadis
Board of Directors for the Fellowship
Board of Directors for Washington State Auto Dealers Association
Matthew was honored to serve as the President of the Fellowship in 2009 (started by Abram Vereide in 1935 in Seattle) and is involved with the International Foundation. He is involved with leaders of today and tomorrow through Washington Student Leadership and being an Ambassador for the teachings of Jesus of Nazareth worldwide to Love one another.