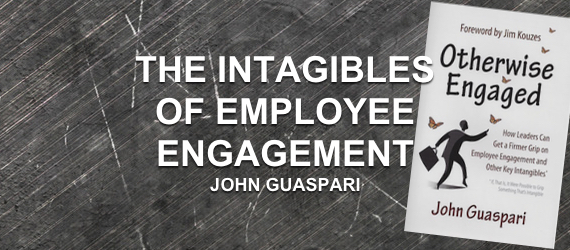 This episode discusses how leaders can get a firmer grip on employee engagement. John Guaspari is interviewed about his new book OTHERWISE ENGAGED.

Podcast: Play in new window | Download
---
John Guaspari | Author & Speaker
Since the mid-1980s, John Guaspari has helped leaders increase the level of employee engagement throughout their organizations.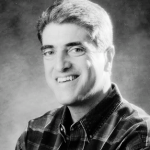 His new book is Otherwise Engaged: How Leaders Can Get a Firmer Grip on Employee Engagement and Other Key Intangibles (If, That Is, It Were Possible to Grip Something That's Intangible).
Guaspari is the author of six previous books on the topic, including the best-selling I Know It When I See It and The Value Effect: A Murder Mystery About the Compulsive Pursuit of The Next Big Thing. His writing credits also include seven training videos, such as the best-selling Time: The Next Dimension of Quality, as well as hundreds of articles and columns for a broad range of business publications.
He has worked with clients in scores of industries and has delivered over a thousand engagement-related presentations, seminars, and workshops for public and client-specific audiences alike. In the process, he has gained an enviable reputation for his ability to unravel complex subject matter and communicate it in the kind of accessible and engaging way that leads to real learning. Said another way, he knows how to be engaging about engagement.
Long before entering the world of consulting, Guaspari began his professional career as an aerospace engineer, after which he went on to hold senior management positions in such widely varying functions as marketing, sales support, customer support, quality, organizational effectiveness, and leadership development.
He lives in North Attleboro, Massachusetts, with his wife Gail and her (not "their" but "her") four cats. His hobbies include golf, obsessive reading, and avoiding water sports.