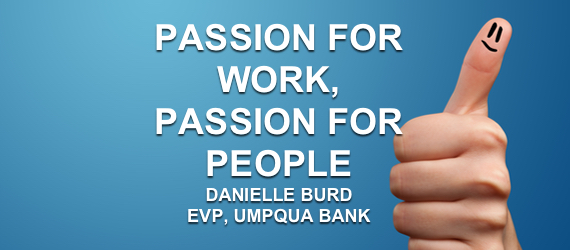 This episode highlights Danielle Burd, the EVP of Umpqua Bank. Her passion for her work, passion for people, and passion for helping form a winning team has made her the youngest recipient of the Business Journals top 40 under 40 award.

Podcast: Play in new window | Download
---
Danielle Burd EVP | Commercial Banking Regional Manager | Umpqua Bank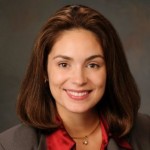 Danielle Burd, serves as Executive Vice President and Commercial Region Manager for Washington state, for Umpqua Bank (NASDAQ: UMPQ). She oversees the bank's delivery of commercial banking products and services and is responsible for expanding Umpqua's commercial banking presence in the state.
At the close of Umpqua Bank's merger with Sterling Bank, Danielle was promoted to Executive Vice President and Director of Client Relations for the company. This enterprise-wide position was created to ensure client retention and growth while maintaining the high level of service Umpqua and Sterling are known for.