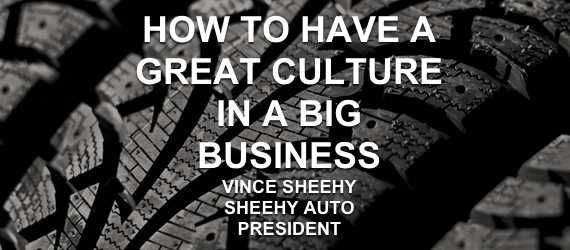 At Sheehy Auto Stores the mission statement is the actionable rhythm of every team member. One Team, building a lasting relationship with each customer, based on trust. It's not just words, you can read their Glass Door reviews or talk to a customer and see that they live it. Sheehy has over 1500 team members and growing.
Podcast: Play in new window | Download
---
Vince Sheehy | President | Sheehy Auto Stores
Vince has been the President of Sheehy Auto Stores, Inc. since July 1, 1998. Since 1991, Mr. Sheehy has owned and/or acted as General Manager or President of various Sheehy dealerships. Mr. Sheehy is a member of the Nissan Dealer Product Committee. Mr. Sheehy serves as Director of the Virginia Automobile Dealers Association and Chairman Emeritus of the Washington Area New Automobile Dealers Association. He also serves on the Virginia Motor Vehicle Dealer Board. He served as Member of Board of Trustees of Capital Automotive LLC since April 22, 1998.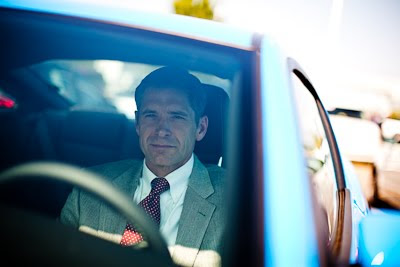 EXPERIENCE:
AUTOMOTIVE
1998-Present President, Sheehy Auto Stores Fairfax, VA
16 Locations, 21 Franchises
$900MM in annual sales
1200 employees
Most Recent Acquisitions
– Sheehy Nissan, Short Pump, VA, July 2011
– Sheehy Ford, Warrenton, VA, November 2010
1991- 1998 Dealer, Sheehy Nissan Manassas, VA
– Managed on-site from 1991-1998
– 80% owner until 12/31/99 (now part of Sheehy Auto Stores)
1990- 1991 General Manager, Sheehy Ford Springfield, VA
1988- 1989 General Sales Manager, Sheehy Ford Springfield, VA
1988 Assistant Truck Manager, Sheehy Ford Marlow Heights, MD
1987- 1988 Salesperson, New Cars, Sheehy Ford Marlow Heights, MD
OTHER
1985-1987 Brand Management, General Mills Minneapolis, MN
– Gold Medal Flour
– Yoplait Yogurt
– Total Cereal
1980-1983 Group Insurance Representative, Prudential Washington, D.C.
POSITIONS HELD/AWARDS
2006-2013 Chairman, Washington Area Education Foundation
2001-2003 Chairman, Washington Area New Auto Dealers Association
1995-2002 Chairman, Group Insurance Trust, WANADA
1998-2006 Trustee, Capital Automotive REIT
2002-Present Member (Former Vice-Chairman), Motor Vehicle Dealer Board, Virginia
1997-2007 Board Member, Virginia Auto Dealers Association
1999-2000 Member, Internet Task Force, Virginia DMV
1998-2002 Nissan National Dealer Advisory Board
1997-Present Nissan Dealer Product Committee
2002-2007 Forddirect Dealer Advisory Board
2008-Present Trustee, Dealerdirect, LLC Board
2002-2007 Ford President's Circle
2008-2010 Chairman, Southern Ford Dealer Advertising Fund
2006-Present National Ford Marketing Dealer Advisory Board
2007 Time Magazine Quality Dealer Award Winner
EDUCATION
1983-1985 The Wharton School, MBA Philadelphia, PA
1976-1980 Dickinson College, BA – Economics Carlisle, PA
1972-1976 Georgetown Prep Rockville, MD