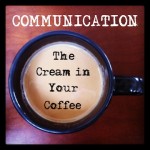 I am an avid coffee drinker. When I say avid, I mean addict. My day usually begins with it, my afternoon is excited by it, and my evenings end with it. I enjoy coffee in its many forms. Perhaps I have a caffeine addiction, but coffee is something that never gets old to me. There are so many ways to have it: drip coffee, press, pour over, Americano, latte, shot in the dark, iced coffee and more. There are many ways to make the same thing taste different, look different, even smell different, but it's still coffee.
I live in Seattle, yes the birthplace of Starbucks. I have been their biggest fan for years, until now. My wife and I just moved back into the heart of the city from the suburbs. Our neighborhood here seems to be the hub of Seattle coffee. We've been introduced to some amazing coffee, from many different little shops. These little shops have such good coffee that we could literally go to a new one everyday and have a cup of the roasted nectar of the gods and experience the same thing with new flavor daily!
My point of this coffee rabbit trail is to show you that there are many ways to make the same great thing.
Your brand, your leadership, your communication, your culture, all may be great but is your delivery of this great thing still the same? Or has it gotten stale?
Often we find ourselves in communication ruts or leadership lulls of laziness without realizing it. We keep communicating great things, but our delivery never changes and becomes stale to the people we lead. Those of you that are parents may understand this. You regularly communicate values to your children that they soon grow numb to and you wonder why they don't listen to you. Then comes a song, a movie, a relative, a family friend that says the same thing you've been saying for months and all of the sudden your child hears it! Values and employee engagement are constant goals in business. We must constantly grow in our approach to communicating them, so that employee engagement is a normal part of our culture.
So many leaders think that because they have a beautiful mission statement and stellar corporate values like integrity, communication and teamwork that values and employee engagement are the same. Believing that great values and employee engagement are one and the same is like believing that because we love coffee, all coffee tastes great. Nothing could be farther from the truth.
Leadership is everything you say and do and fail to do. Leadership is a lifestyle, not a job. As leaders we are never off the clock. Everything is modeling and showing people what we are trying to communicate. Living and modeling stellar corporate values rather than posting on websites or hanging in gold antique frames in corporate lobbies is what causes employee engagement. So much so that we must be mindful when:
Our communication becomes repetitive
Our communication becomes normal
Our communication becomes average
Our communication becomes cliché
Being mindful of the leadership ruts we fall into is important, so that we can avoid them and keep communication going! Our lack of communication can also be something to be mindful of:
Our lack of communication can be interpreted as a lack of direction
Our lack of activity, can be interpreted as no leadership or that we have nothing to say
How we communicate to those we lead is so very important. I myself have fallen into the communication lull often. First in my own family and second with those I lead. The more predictable our words are, the less memorable they will be. We must find new ways to say the same thing so that our values are communicated in a way that employees engage as people, not just cogs in a machine.
Practical Steps to Improve Leadership Communication:
Clearly know the message you want to communicate.
Find a way to twist it to exceed expectations.
Keep the pace of change high, call your listeners to change. People want to be challenged in a way that makes them improve.
Change the pace in your speech, every 4-7 minutes to keep engagement. Monotone puts listeners into a blissful sleep. Change your tone, your story, your approach regularly.
Teach less for more. Messages that are simple and to the point are the ones that get through. Think through what must be communicated and boil it down to its simplest form.
Challenge the status quo. People long to be part of something bigger than themselves. The challenge of attempting something that others see as impossible is enticing.
There are many ways to enjoy coffee, but coffee remains the same. The same can be said of leadership, values and employee engagement; mix it up and challenge yourself to be different, communicate differently, and listeners will follow and engage more regularly and effectively.
Want to build an excellent culture in your business?  Tell us about your business and the vision you have for your culture.  Ask the experts.