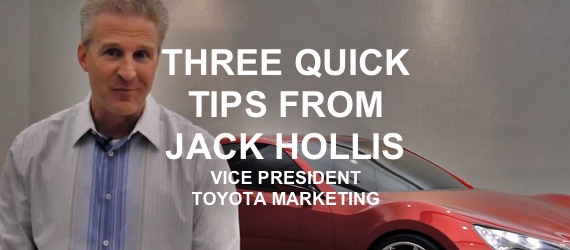 These three things that Jack Hollis shared are from the Excellent Cultures radio show and podcast.  You can listen to the streaming show in it's entirety here:

Engaging People
Engagement comes from helping one another, not helping yourself. No person can make the end-all happen. You can control your attitude and your effort, the rest of it is not in your control. All I asked our team is to give your teammates your best effort.
If you're not authentic and not transparent, it's hard for people to trust you. If you don't get trust you don't get buy-in, if you don't get buy-in, you don't go anywhere.
I want our team to understand that we not only have each other's backs, but we want to see each other succeed. By doing so everyone succeeds beyond 1+1=2. Synergy takes over and we get multiplication rather than addition.
Three Cancers to a High Performing Culture
What About Me?
Starts with entitlement and when we feel like we deserve something, then we're self-focused rather than team focused. When we or someone on the team begins to say,
– Why didn't I get…?
– I deserve…
– What about me?
That is when things start deteriorating. Pretty soon it becomes contagious. The "What about me?" or "What am I going to get from it?" philosophy is the most frustrating thing a leader can face. It's where things begin to turn bad for the entire organization. Toyota has always done a great job of recognizing those people and challenging them quickly to get back on board with the team.
Foggy Priorities
When we don't know what we're focused on, we don't know where we are going. The priorities are not easily defined. Then it becomes difficult for people to stay connected and focused.  We need to know where we are going, and have that clearly defined regularly.
Fear
When people don't feel safe to speak candidly and freely and withhold or delay sharing their opinions.  Where management shuts people down, or doesn't listen.  This is not always intention but nonetheless a cancer to high performing cultures.  Ask yourself, "What am I doing or not doing to encourage my team to not speak up and share their opinions?"
Advice to the Leaders That Have These Cancers
Personal Commitment
Is it really important to you as the leader to make that change? To allow that freedom of conversation, opinion, and risk taking. You have to look in the mirror first. Am I causing this entitlement, fogginess, and fear? What am I doing to either cause or allow this?
What brings the engagement of those you lead is when you can admit to yourself and others that you are the problem or part of it. Your transparent honesty opens the door for others to admit their downfalls and then you can grow together.
Personal Engagement
If it's not you directly causing it, you need to be able to talk to your employees directly, allowing them to air that out and help evaluate and investigate where the cancer is coming from.  Often it's not the entire culture; it's one or two individuals.  Root those out; it's not a problem because it's not about getting upset at that employee. It's about talking to that employee and asking questions:  Why are we having a difficult time?  Then throughout the conversation listen and talk it out together.  The goal is always to grow the individual and bring them back on track with the team.
Jack and Toyota have been a friend and client for many years, talking with one of our experts is simple and free.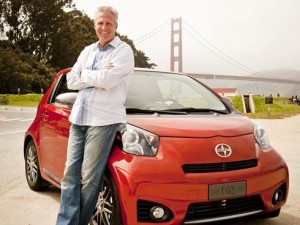 Jack Hollis
Vice President, Marketing
Toyota Motor Sales, U.S.A., Inc.
Jack Hollis is vice president of Toyota Marketing at Toyota Motor Sales (TMS), U.S.A. Inc.  He is responsible for all Toyota Division market planning, advertising, merchandising, sales promotion, incentives, NASCAR and motor sports, Internet, and service, parts, and accessory marketing activities.
In his previous position, Hollis represented the Scion division as vice president responsible for all Scion activities.  Just prior, he was corporate manager of Scion, and led overall Scion operations, including sales, distribution, marketing, product development and customer service.
Hollis has served as corporate sales manager of private distributors and sales strategies where he was responsible for all aspects of business relating to Toyota's private distributors, Gulf States Toyota and Southeast Toyota.
Beginning his career with Toyota in 1992, Hollis served as a management trainee. Since then he has had several national and regional management positions, including vehicle operations manager, sales administration manager, Lexus dealer advertising manager, customer services marketing manager, retail development manager and district manager (sales and parts).
Hollis also worked as a special assistant to the TMS president, acting as the primary liaison for internal and external groups interfacing with the office of the president and coordinating with executive committee offices while overseeing coordination of the president's daily activities.
A graduate of Stanford University, Hollis earned his bachelor's degree in economics. He was also a member of Stanford's NCAA Division 1 National Championship Baseball team and the Cincinnati Reds for two seasons playing under Coach Pete Rose.