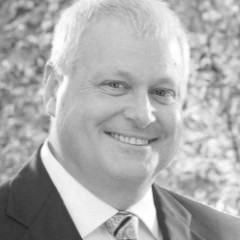 Pete Wilkinson is a coach, mentor and high-performance talent architect.  For over four decades, he's mentored and trained talented athletes, their coaches, teams and their families in the achievement of sustainable peak performance, success and life balance.  His life's story is about coming alongside athletes, coaches and organizations and helping them to succeed in the highest competitive environments. His clients overcome limiting beliefs, learn how to develop productive neuropathways and set examples of performance standards that empower and demonstrate excellence on the world's biggest stages.
Pete's clients have included International Olympic and National Team programs on two continents; UCLA softball; Major League Baseball players; two dozen participants on NCAA and NAIA collegiate national championships in both baseball and softball; over 1,500 successful individual competitors in NCAA sports including baseball, softball, football and golf.
Pete has also served financial institutions, real estate firms, nonprofit organizations, and professional as well as volunteer coaches and parents and is a sought-after speaker at high performance coaching conferences around the globe.  As a head coach of high school and select teams, his student-athletes won two dozen State Championships and many additional conference championships in baseball. His students have led teams of winners in sports and in professional life at the adult level as coaches and business leaders throughout the United States and abroad.
A Few of Pete's Clients and Their Achievements:
Seth Haye, mentored by Pete in high school and in his formative years in capital management, a great leader, now ranked 3rd of the 40 under 40.
Danielle Weir, recent National High School Softball Coach of the Year, winner of multiple conference championships and a State High School Championship in High School as a player Then duplicated the feat as a Head Coach at her alma mater.
Ashley Charters and Amanda Fleischman, lead the University of Washington to a Pac-10 Championship followed by the National Championship, with Charters named All- America and National Team honors. Fleischman was named All Pac-10.
Six of Pete's Students, played leading roles on the George Fox University NCAA Division 3 Baseball National Champions for Coach Pat Bailey.
Collin Perschon, never played high school baseball yet overcame great adversity and was named All America, pitching an NAIA National Championship Final complete game shutout victory before earning his degree and going on to become a career executive with a leading company in the grocery industry.
Aaron Rankin, struggled as a young person, worked his way through multiple life challenges to save the lives of 21 Marine comrades in the Middle East, earning both a Purple Heart and a Silver Star.