Transform to Thrive
An Instructional Novel for Leaders with a Relentless Commitment to Excellence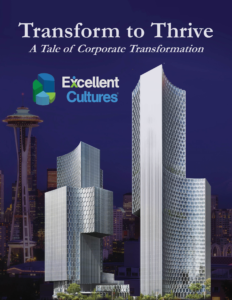 From Surviving to Thriving…
Gavin Pearson and Stuart Smith were about as different as two people could ever be. As an infant, Gavin was abandoned by his drug-addicted birth mother. He grew up in one foster home after another until he was ten, when he was adopted by a loving couple. What began as a wonderful family suddenly changed two years later, when his adopted father was killed while driving his semi-truck across the country. Young Gavin with his widow mother struggled. They barely made ends meet by her waiting tables in the neighborhood diner and cleaning houses at night and on weekends.
Stuart Smith grew up with two older sisters in the privileged home of a Wall Street arbitrageur. He attended private schools. At the insistence of his overbearing father, he played lacrosse and hockey in high school.
Stuart's father was too busy to attend any games, but he developed relationships with the coaches and got frequent reports on his son's performance. He was also a big donor to Stuart's all-boys prep school, which was his own alma mater. The headmaster gave him frequent reports on Stuart's academic performance.
Stuart is Chairman of the Board of NOP Inc., a high-tech manufacturing organization located in an industrial suburb of the Seattle metro area. He always had big dreams. Read more