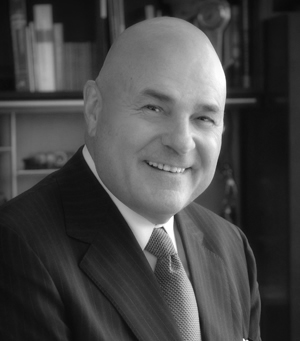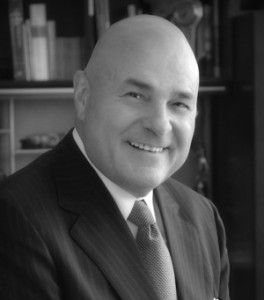 Charles R. Oglesby – Recently retired from his position as Executive Chairman of the Board of Asbury Automotive Group Inc. Asbury is a Fortune 500 Retail Automotive Consolidator. At the time of his retirement, Asbury was the 6th largest in the US owning and operating 81 Automobile Dealerships posting annual sales of $3.7 Billion. He served as Asbury President and Chief Executive Officer from May 2007 until February 2011. In February 2011, he retired from his position as Asbury President and Chief Executive Officer, and was appointed to serve as the Executive Chairman of the Board while transitioning his duties.
Mr. Oglesby served as a member of Asbury's Board since September 2006 and as a member of the Executive Committee since May 2007. Prior to that he served in various senior leadership positions within the firm since February 2002. From July 1998 to February 2000, Mr. Oglesby served as President and Chief Operating Officer of the First America Automotive Group in San Francisco.
Under his leadership, Asbury weathered the toughest economic storm in US Automotive history not only surviving but prospering. He credits his love for people, treating all of them like stars, and passion for developing a culture of true shared vision for his success. When asked about his role in the Automotive Industry, Oglesby fondly replies that he sees himself as always being in the People Business rather than in the Automotive Business. Maintaining this focus, it was easy for him to build a culture based on serving both the customers and employees alike.
Charles believes he's been blessed to have developed his gifts of insight, values of respect for people and embracing multiple mistakes as learning experiences. Adding an acknowledgement that his life has not been about himself but to be an igniter of others who have done great things and pulled him along with them seemed to have worked. With his success always being about the people that he's been surrounded with and continuously looking for those who had more talent than he did, he feels fortunate to have served with and learned from many great leaders.
Oglesby is a Graduate of the University of Georgia, with a BBA in Marketing. He began his career as an Oldsmobile salesman and has held numerous management and ownership-level positions in the automotive industry throughout the United States. Since his retirement as Asbury Executive Chairman, Oglesby has focused his energies on advancing his goal of using his lifetime of gathering experiences, results and insights to help other leaders and improve the quality of life of everyone he touches. Now working on a book highlighting the tips and tools that helped a car salesman from Georgia become a Fortune 500 CEO and Chairman, he enjoys spending quality time with his children, grandchildren and wife Debra Smithart-Oglesby who's currently serving as Chairman of the Board of Denny's, Inc.
Charles first experienced Excellent Cultures leadership tools more than 30 years ago as a General Manager of a Ford Dealership in Memphis Tennessee. Excellent Cultures is fortunate to have Charles on our Advisory Board as a true high performance leader and veteran builder of excellent cultures in numerous senior leadership roles over 3 decades.