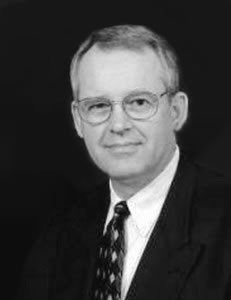 Randall Benson – is a Green Sustainability and Lean Process Master and the founding principal of Benson Consulting, an Excellent Cultures Alliance Partner. His personal passion for the environment is clearly evidenced by his primary personal residence on Lummi Island, Washington, one of nature's most pristine environments. In addition to his personal passion for the most pristine environments, Randall has spent over 20 years as a sustainable business consultant helping businesses deploy highly effective Lean Process and Green Sustainability Initiatives resulting in multiple breakthroughs in environmental improvements, efficiencies and phenomenal cost savings. For over 20 years, Randall has served his clients in mastering Lean Principles (rooted in the Toyota Production System). Today he works primarily with manufacturing, service and healthcare organizations who wish to apply Lean Principles to improve the performance of their organizations.
Randall was among the first Certified Fellows in Lean. He has since trained over 3000 Lean practitioners in his classes, workshops and seminars. He is a frequent speaker on Lean and breakthrough topics and the author of several articles on the subject. Randall has also served as an instructor and lecturer at the University of Washington School of Business and is a frequent speaker at corporate events.
Randall has worked with a wide range of manufacturing clients, from electronics to truck manufacturing, helping them transform their factories and supply chains. He is also a pioneer in applying Lean Principles in service and healthcare industries. As a sustainable business consultant he has helped clients adopt Lean & Sustainability in hospitals, banks, insurance firms, newspapers, and IT groups, among others. His work in service and healthcare has been noted in several business books and over 60 news articles have referred to his work. These projects have resulted in breakthroughs in the areas of throughput time, service and care quality, service levels, capacity increases, and cost savings.
Randall has extensive experience as a sustainable business consultant, helping companies transition from Lean to Green using integral principles to connect awareness, culture, leadership and action by identifying green opportunities within a value stream (e.g. energy, water, materials, garbage, transportation, emissions, biodiversity). He has set up environmental management systems to track progress for the environment and profitability by creating an EPA Carbon Footprinting Tool as well as sustainability indexes. Besides helping clients reduce wastes, he's also worked to help them manage the mitigation of environmental damage to watersheds.
Randall earned his B.A. in Economics (minor in Industrial Technology) from Western Washington University and an M.B.A. in Operations Management from the University of Washington School of Business. Since completing his formal education, Randall has spent over 20 years studying Lean and the principles of transformation.