Carlo Mears has been part of an award winning team for years as GM Nameplate has continued to grow and has continued to be recognized as "Supplier of the Year" by The Boeing Company.
Podcast: Play in new window | Download
CARLO MEARS | VP of Aerospace at GM Nameplate

Carlo Mears Vice President of Aerospace at GM Nameplate leads Sales, Aerospace Customer Service and The Aerospace Interface to Operations at GM Nameplate.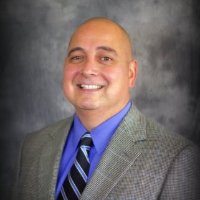 Mr. Mears got his start in the Commercial Printing Industry in 1994. Mr. Mears accepted a role in GM Nameplate's Aerospace Group in 2009. Today, as Vice President of Aerospace he leads the day to day activities for GM Nameplate's Aerospace Group, where this group has become not only an industry leader, but also a Key Supplier to Boeing Commercial Aviation Services, Boeing Commercial Airplane, and Boeing Defense, Space & Security. Under his direction the company has expanded the Global Partnerships with Key Tier 1 and Tier 2 Suppliers to The Boeing Company. The GMN Aerospace Group's focus of customer engagement through communication and collaboration has help excel in broadening its scope of vertical integrated offerings to the Aerospace Market. He helped lead and define the strategy for GM Nameplate to achieve back-to-back-to-back awards as Boeing's Supplier of the Year in Interiors in 2009, 2010 & 2011.
Born in Seattle, WA., Mr. Mears is a Graduate of the University of Washington Foster School of Business with a B.A. in Business Administration and holds a certificate in Leadership from the University of Michigan Ross School of Business. He is an Advisory Board Member to The Consulting and Business Development Center at the Foster School of Business. He proudly served his country in the US Marine Corps from 1989 to 1995 and is a Veteran of Operation Desert Shield and Desert Storm.
GMN Aerospace is one of the Product Identification Industry's Largest and Most Vertically Integrated companies supporting Aerospace in the world, supporting the Industry with Mandatory Interior and Exterior Markings, Large Format Flyaway Graphics and Decorative Injection Molded Components and Sub-Assemblies.
Specialties: Advanced business development, marketing, facilitation, leadership and relationship building. 12+ years in building solid relationships with Customers. Operational and Organizational understanding of the Largest Aerospace Company in the World.
Completed: Porter's Customer Focused Selling Skills, Coaching CFS, Richardson's Consultative Negotiations, Prospecting and Time Management.