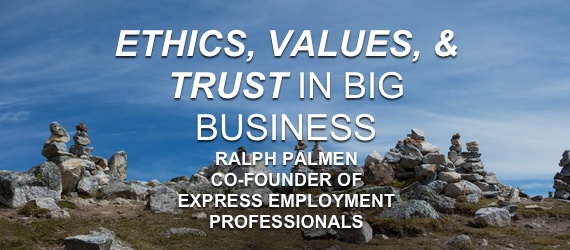 Far too many entrepreneurs and business leaders feel that in order to build a large successful company you have to blur the lines and fudge the truth from time to time. Our guest Ralph Palmen has proven that you can hold your values, and it helps you build a $2.85 billion dollar company.

Podcast: Play in new window | Download
---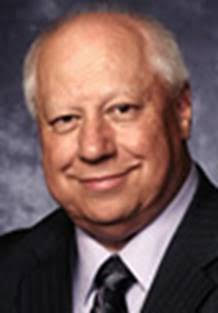 Ralph H. Palmen | Co-Founder | Express Employment Professionals
Mr. Ralph H. Palmen is the Founder and President of The Palmen Institute, Inc. and was a co-founder of Express Employment Professionals, the nation's largest privately owned employment staffing firm. Mr. Palmen serves as a Director of United Petroleum Company, LLC. He has been a Professional Speaker and Consultant to fast growing companies throughout Europe and North America and has written three books and several training programs on recruiting, hiring, and building companies. He also served as President of Pinnacle Forum, a nonprofit organization that networks high influence leaders and challenges them to use their influence to make a positive influence on the culture. Mr. Palmen serves on the Foundation Board of Northwest Nazarene University and has also been active in fundraising for organizations such as Children's Hospital in Seattle, Washington. He has a Doctorate of Laws Degree from Northwest Nazarene University.