Most businesses think having a great culture is about ping pong in the shared space, bringing your dog to work, casual dress Fridays and company sponsored keggers on Friday after work. If your goal is to win big and not just be warm and fuzzy, nothing can be farther from the truth. In this episode Populus Group CEO and return guest Bobby Herrera shares salient insights about the importance of and how to go deep to effect what it really takes to build a culture that wins big and keeps on winning.

Podcast: Play in new window | Download
---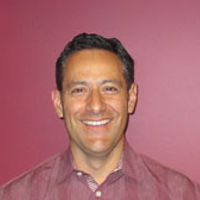 Bobby Herrera | Head Servant to the Community (CEO) | Populus Group

Bobby believes everyone deserves an opportunity to succeed. This stems from being a serial underdog my whole life and it has driven him in everything that he does.
He is responsible for the overall direction of Populus Group, and specifically making sure the dreams of the team and the people that work with him come true. His job is simple; he owns the company culture and must make sure the team has what they need to do what we say we're going to do – for our people and our customers.
He's been fortunate to have been given the opportunity to make a lot of mistakes and grow from them. He believes his obligation is to pay that gift forward.