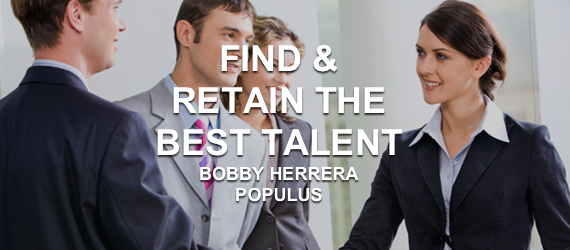 This episode highlights personal leadership development as well as how to hire and onboard the right people for your business culture. Bobby Herrera communicates amazing ways to find and retain the best talent.

Podcast: Play in new window | Download
---
Bobby Herrera | Head Servant to the Community | Populus Group
Bobby believes everyone deserves an opportunity to succeed. This stems from being a serial underdog my whole life and it has driven him in everything that he does.
He is responsible for the overall direction of Populus Group, and specifically making sure the dreams of the team and the people that work with him come true. His job is simple; he owns the company culture and must make sure the team has what they need to do what we say we're going to do – for our people and our customers.
He's been fortunate to have been given the opportunity to make a lot of mistakes and grow from them. He believes his obligation is to pay that gift forward.