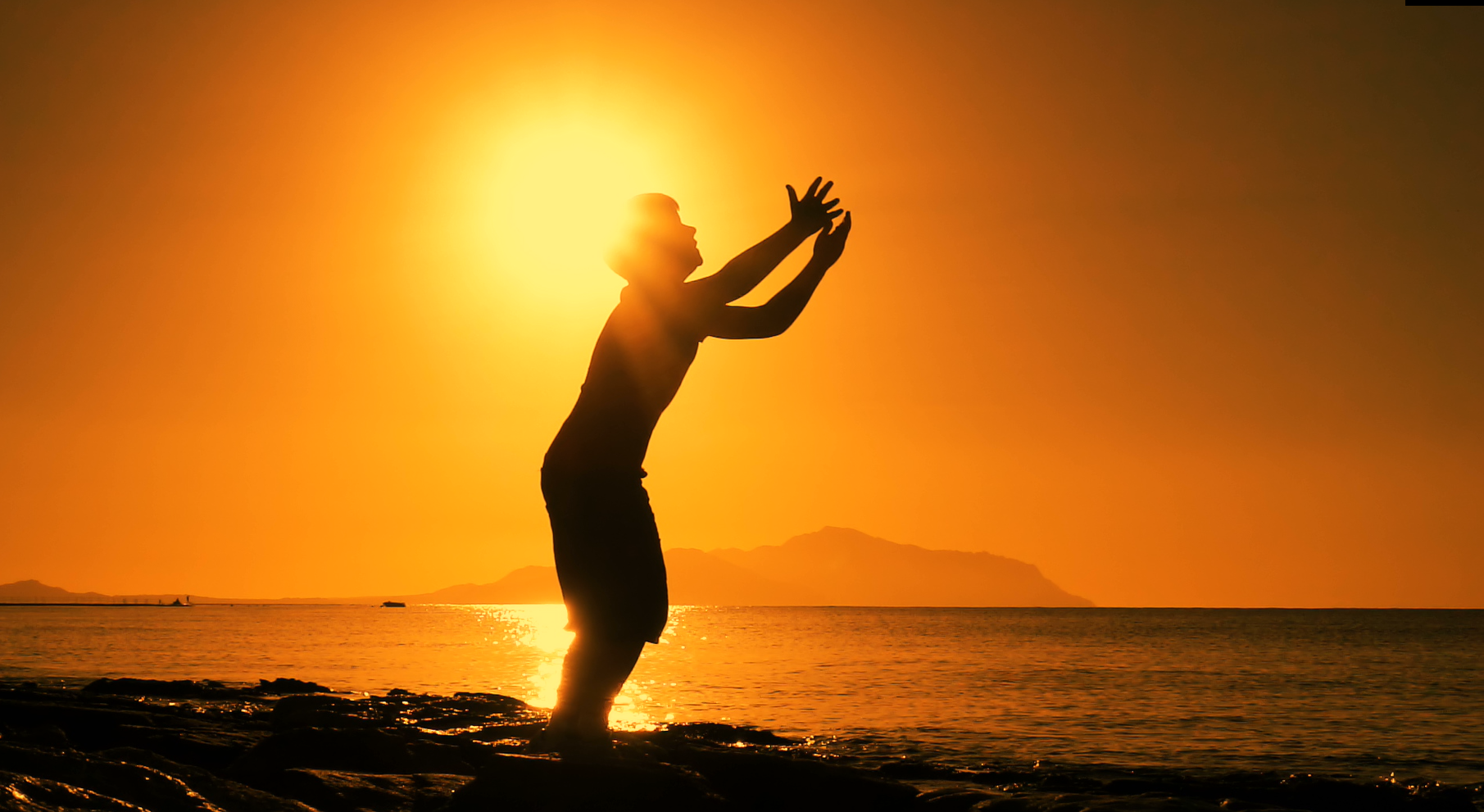 By Steve Gandara
RADICAL LIGHT CAN BE YOUR NEW REALITY IN THE MIDST OF THIS DARKNESS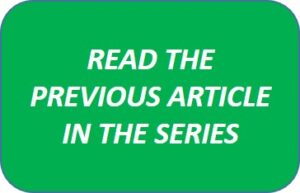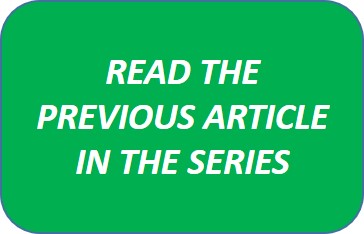 If you have read one of these articles before, you know that I love true stories about people and teams who defeat unsurmountable odds to achieve levels of excellence and greatness that most would never consider, let alone attempt.
A few weekends ago I was fed up with the corona-virus-shelter-at-home prison camp.  I felt like if I ever heard the words "We're going to get through this together" or "New Normal" again I was going to scream!  I resorted to an old habitual self-medication therapy of binging on Netflix to sooth some of my frustrations.  Apparently, the Netflix algorithm has figured me out, so they continuously recommend movies along the lines of these types of true stories.  I noticed a film about a guy who I had heard of years ago, so I watched the film, got really inspired and then researched the facts.
In 1983, a 61-year-old Australian potato farmer decided to run in an ultramarathon foot race from Sydney to Melbourne, Australia, a distance of 544 miles.  The guy's name was Cliff Young–aka Cliffy. Cliffy was born the third of seven children and grew up in a poor family on a farm in southwestern Victoria, Australia.  Apparently, the family farm was approximately 2,000 acres with around the same number of sheep.  As a young boy, Cliffy was forced to round up the sheep on foot since the poor family could not afford horses.
You can imagine the media hoopla when this 61-year-old potato / sheep farmer showed up to compete against world class runners in bib overalls and the gumboots that he wore to herd sheep.  He told the media that he left his dentures at home because they rattled when he ran.  Of course, the media was delighted to score huge ratings at the expense of this so called simple-minded, ignorant potato farmer who was so totally out of place amidst world class ultramarathon runners in a 544-mile race.  That is until all the laughter turned around and backfired on them.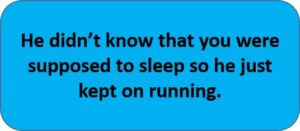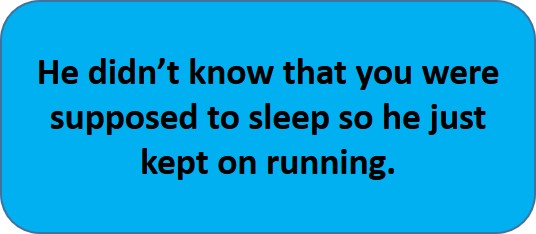 As the race began Cliffy ran at a slow, loping pace, shuffling along in his gumboots.  He trailed the pack by a large margin at the end of the first day.  However, while the other competitors stopped to sleep for six hours, Young kept running.  He didn't know that you were supposed to sleep so he just kept on running, the other runners stopped to sleep every eighteen hours.
You see in those days, all of the "EXPERTS" (world class athletes, coaches, medical professionals and scientists) knew for a fact that if competitors did not sleep at least 6 hours out of every 24 hour period, they would become physically exhausted and collapse. This would render them unable to finish the race and perhaps even die from exhaustion.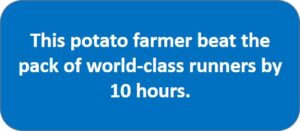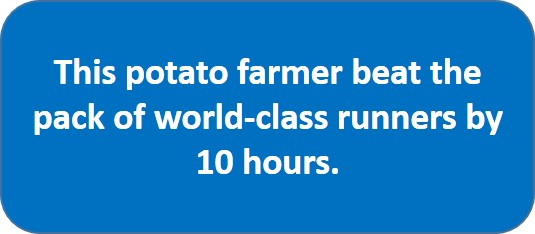 Fortunately, Cliffy, our favorite potato farmer from southern Australia didn't know this, so he ran continuously for five days never sleeping.  He took the lead during the first night and eventually won the 544-mile race by ten hours. You got that right; THIS POTATO FARMER BEAT THE PACK OF WORLD CLASS RUNNERS BY 10 HOURS.   Not only did he win, he cut nearly two days off the former world record in doing so.  He didn't know that you were supposed to sleep so he didn't!  The EXPERTS had all the other runners convinced that they must sleep six hours out of every twenty-four, so they did!  Those who believed the EXPERTS lost and Cliffy won setting a new world record by nearly two full days.  This guy who didn't know enough to believe all the EXPERTS cut two days off the world record.
He claimed afterwards that during the race, he imagined that he was running after his sheep or trying to outrun a storm. The run took him five days, 15 hours and four minutes.  As noted earlier, this was nearly two days faster than the previous record.  HOW'S THAT FOR A NEW REALITY?
Upon being awarded the prize of $10,000, Young said he did not know that there was a prize.  He said   that he felt bad accepting it as each of the other five runners who finished had worked just as hard as he did.  So Cliffy split the money equally between them, keeping none for himself.  ANOTHER NEW REALITY!
Are you getting tired of the media, the politicians, the medical professionals and all of the so called "EXPERTS" telling us everything that can't be done, only to find out a few weeks later that somebody did it and the EXPERTS were wrong?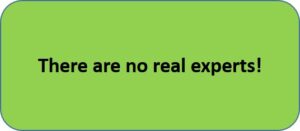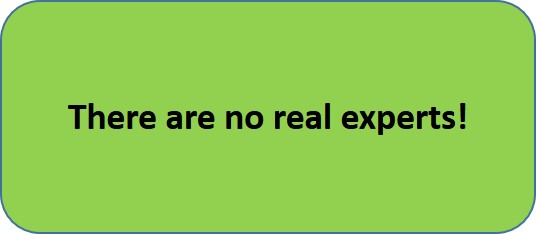 Then they try to save face by coming up with something else that according to all their brilliance CAN'T BE DONE.   It appears that one of the lessons we are learning in this NEW REALITY IS THAT THERE ARE NO REAL EXPERTS!  My gosh, do you mean that we must think for ourselves?  Do you mean that we must do our own research and find the truth for ourselves?  We can't just lay back and depend on the EXPERTS to do it for us. What are we going to do if we don't have someone else who's smarter and better than we are to tell us what to do?
Cliff Young was NOT AN EXPERT.  HE WAS A RADICAL!
RADICAL MINDSET CRITICAL ELEMENT NUMBER THREE–HAVE WE ALL BECOME LEMMINGS?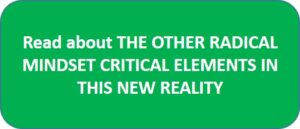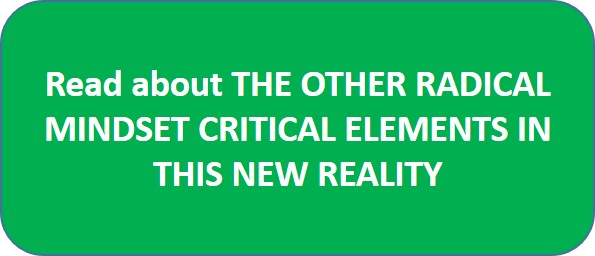 Have you ever heard of a lemming?  Here are the Google Oxford definitions for a lemming:
"a small, short-tailed, thickset rodent related to the voles, found in the Arctic tundra."
"a person who unthinkingly joins a mass movement, especially a headlong rush to destruction."
Apparently, there is a popular myth that exists about lemmings (the animal) that has transitioned to describe human beings with similar behavior (as per the second Google Oxford definition noted above).  The myth is that every few years, when their population becomes unsustainable, large herds of lemmings commit mass suicide by mindlessly following their leaders and jumping off seaside cliffs to their deaths.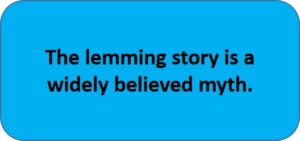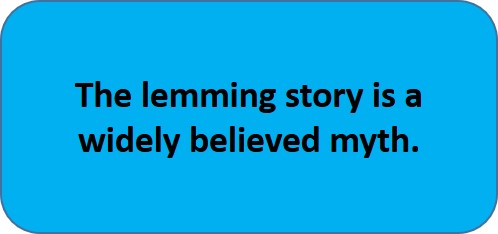 The lemming story is a widely believed myth.  According to the Encyclopedia Britannica, "It provides an irresistible metaphor for human behavior. Someone who blindly follows a crowd—maybe even toward catastrophe—is called a lemming. Over the past century, the myth has been invoked to express modern anxieties about how individuality could be submerged and destroyed by mass phenomena, such as political movements or consumer culture…  But the biggest reason the myth endures? Deliberate fraud. For the 1958 Disney nature film White Wilderness, filmmakers eager for dramatic footage staged a lemming death plunge, pushing dozens of lemmings off a cliff while cameras were rolling."
So, Cliffy did not know any EXPERTS because they didn't have television on his farm and social media and smart phones weren't around in 1983.  As a result, he became a RADICAL breaking the world record by nearly 2 days accidently.
And there's the rest of us who have believed the lemming story most of our lives just like I did until I finally got busy and looked it up for myself so I could share it with you.
Have we all become lemmings because we are hypnotized with what we are told by the EXPERTS on TV and social media?  Have we been duped?  Have we been sucked in?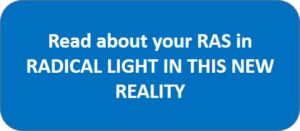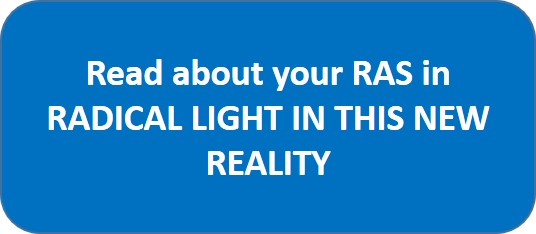 Oh no, what are we gonna do?  What are we gonna do? What are we gonna do?  Regardless of whether we've been duped or not, if you allow yourself to stay in the "what are we gonna do" state, all your human awareness shuts down.  Your brain's Reticular Activation System (RAS) only sucks up whatever everyone around you is saying and doing and you become a lemming even though the whole lemming story is a myth perpetrated by a fraud.  Has this fraud convinced us to live in a whole NEW REALITY OF WHAT CAN'T BE DONE or worse than that WHAT YOU CAN'T DO!
RADICAL MINDSET CRITICAL ELEMENT NUMBER FOUR– WHAT'S YOUR CURRENT WORLD VIEW?
If you've attended one of our Achieving Excellent Culture Workshops you understand the term Neuroplasticity.  You learned about Neuroscientist Richard J. Davidson's groundbreaking research on Tibetan Buddhist monks at the University of Wisconsin-Madison. Davidson found that years of meditative practice can dramatically increase neuroplasticity — the brain's ability to use new experiences or environments to create structural changes. For example, it can help reorganize itself by creating new neural connections. You choose to LOCK ON to new things.
"The findings from studies in this unusual sample… suggest that, over the course of meditating for tens of thousands of hours, the long-term practitioners had actually altered the structure and function of their brains," Davidson wrote in IEEE Signal Processing Magazine in 2008.
After years of studying the brains of Tibetan monks who meditated regularly, Davidson discovered that the monks who meditated on compassion not only became more compassionate, the physiology of their brain actually changed.  The same was true with those who meditated on empathy.  They not only became more empathetic, their physical brain muscle actually changed like the biceps of a body builder doing curls does.


This resource shows that within reason, we can change how we think by changing what we Lock On to with our minds. This does not mean you will overturn the laws of physics and be able to fly because you paint a picture within your brain of being Superman.  Or that you will be able to cure the Corona virus for humankind by meditating.  That is positive thinking which, by the way doesn't work.
However, if you were the Wright Brothers, you may be able to creatively bend the laws of physics in your favor by discovering the law of lift that others perhaps didn't know existed at the time. We can change how we respond to our spouse or significant other, how we see them, and consequently how we react to them and improve our relationships.  What all this means is: you can change if you want to change and if you have the right tools to change.  This isn't positive thinking; it's Reticular Activation System Thinking.  It is managing your minds creativity to search out new knowledge and how to apply it to create whole NEW REALITIES.
Are you worried about the future?  Do you worry?  The number one misuse of our mental imagery is worry.  Worry is nothing more than meditating on what we do not want to occur.  According to Dr. Davidson, "The part of our brain that worries is the same part of our brain that meditates."   Worry is negative meditation.  The problem with it is that worrying moves us toward what we are trying to avoid just like meditating on empathy causes us to become more empathetic.
What are you meditating on?  The Corona virus?  The untold millions of us who were supposed to die that never happened?  The next wave?  The massive culture of depression that the EXPERTS are telling us is coming next?  The mass suicides that THEY say are supposed to follow?
What have we come to believe about our future?  About this NEW REALITY?  What are you feeding your creative mind?  What are you feeding your soul?  What are you allowing into the window of your focus? Are you worried?  Are you afraid?
WHAT ARE YOU ALLOWING AS YOUR DOMINANT VISION?  ARE YOU STILL STUCK IN THE NEW NORMAL? OR, HAVE YOU MOVED ON TO CREATING RADICAL LIGHT IN YOUR NEW REALITY?
The truth is that YOU ARE ABLE TO SEE BEYOND!  YOU ARE ABLE TO SEE PAST ANY PRESENT CURRENT REALITY!
RADICAL MINDSET CRITICAL ELEMENT NUMBER FIVE–CREATING RADICAL LIGHT IN YOUR NEW REALITY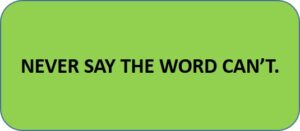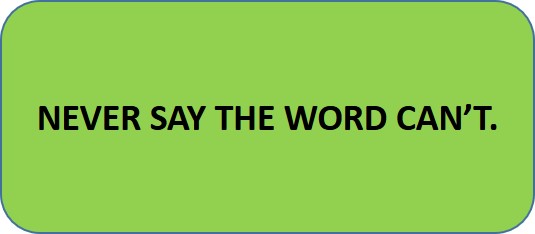 My good friend Jerry Korum sent me another amazing video this past week about a young woman named Jennifer Bricker.  Jennifer started creating her own NEW REALITY as a young child growing up in her adoptive parents' home.
Apparently, there was one primary rule in the Bricker house, "NEVER SAY THE WORD CAN'T."  When you watch the short video of this amazing true story, you will quickly note two powerful themes:
Jennifer's childhood dream was to become a champion gymnast.
Jennifer was born without any legs.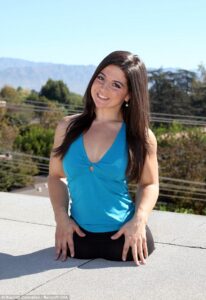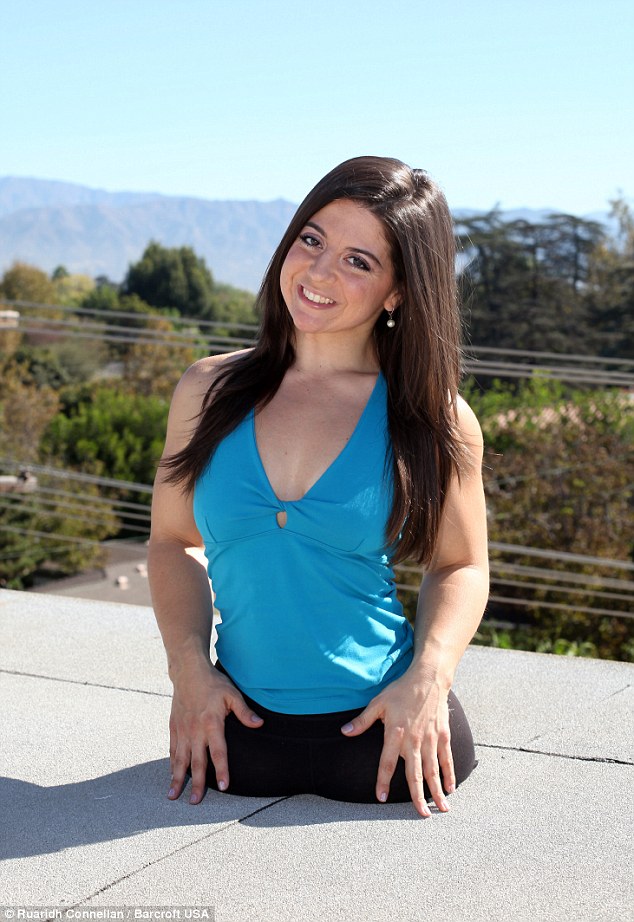 We are what we repeatedly do. Excellence, therefore, is not an act but a habit.   — Aristotle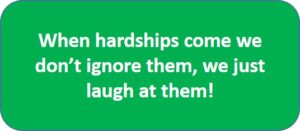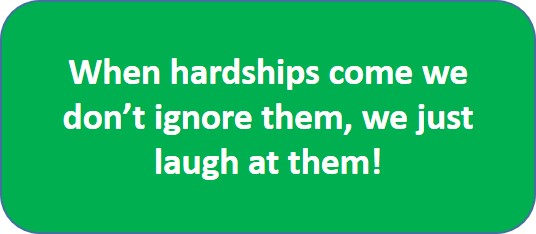 I believe young superstars like Jennifer teach us that we can get to the place that when hardships come, we don't ignore them, we just laugh at them!   Even if we don't get that far, at least we can get to the place where we don't panic.
Back in the 50's a cognitive psychologist by the name of Leon Festinger achieved fame for his theory of cognitive dissonance.  Cognitive Dissonance became a major point of discussion and research back then and still is for psychologists today.  This theory proposed that people attempt to maintain consistency among their beliefs, attitudes, and behaviors.  According to Festinger, a motivational state termed cognitive dissonance is produced whenever beliefs, attitudes, and behaviors are inconsistent.  Basically, that we cannot hold on to two or more conflicting beliefs in our mind at the same time without getting stressed out.  We all know that this is true.
For example when we accept the belief that "we can't take our children outside of our home or they will get the virus and die," it really stresses us out when we hear of other parents taking their families to the beach and having a great time. We even get angry at them for "risking their children's lives."  The fact that they happen to live in an area where the probability of contracting the virus might be less than the probability of catching a common cold doesn't seem to matter.  Or, that any child who catches it recovers quickly also doesn't seem to matter.  Just the thought of those terrible, mindless parents makes us want to grab them and shake them!  How could they be so stupid!
Or how about when we accept the belief that "if we don't wear a face mask, we'll get the virus from others and then we'll die."  Now, not only are we totally freaked out when we go to the grocery store and see all those evil, selfish, dirty, mean-spirited, infected people who don't have a mask on.  We just feel compelled to grab them and force them to put on one of the 50 masks we always carry with us for occasions such as this.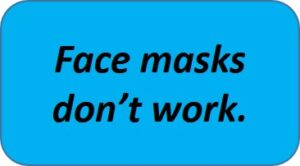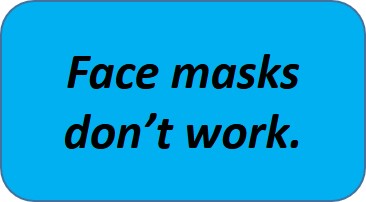 Oh yeah!  The reverse works too!  I just googled "face masks don't work." I got numb counting the number of articles written by well established "EXPERTS" promoting their evidence on what they believe are the well-established facts.  I finally quit when I looked at the top of the page and saw the words "Page 4 of about 637,000,000 results."  Now, when I accept the belief that "face masks don't work," I get angry when I see all those freaked out, fearful, mentally and emotionally paralyzed people clinging to their masks like life itself!  LOL… Welcome to Cognitive Dissonance!
According to Festinger, this discomfort then motivates changes in thoughts or behaviors and moves us to take unconscious action to eliminate the discomfort.
Thus, to ease our discomfort (get unstressed) we either:
Reject, rationalize, explain away, or avoid the new information that conflicts with our recently accepted well-established belief.
or
We persuade ourselves that no conflict really exists; reconcile the differences; or resort to any other defensive means of preserving stability or order in our conceptions of the world and ourselves.
So, we convince ourselves that all those people who hold opposing beliefs are either crazy or just totally uninformed so we can feel better about holding on to what we believe whether it's true or not. Or, we convince ourselves that the whole virus thing is just a hoax and doesn't really exist.  Or, we hibernate in our houses for decades sanitizing everything that gets close to us before it jumps on us.  Any of us can slip into the ditch on either side of this road.  And the ditch is definitely not where we want to hang out.
RADICAL MINDSET CRITICAL ELEMENT NUMBER SIX–THE POWER OF FOCUS
If you've attended one of our Achieving Excellent Culture Workshops you understand the power of focus.  You just need to spruce up your skills. For those of you who haven't and want to learn, as our contribution to helping you make RADICAL LIGHT YOUR NEW REALITY, Excellent Cultures will gift to you at no cost, our 10 week twice-a-day Achieving Excellent Cultures Daily Email and Commuter Podcast Series on us.


In short, focus is a tremendously powerful attribute that human beings can deploy to dramatically increase their effectiveness.  Because we all automatically move toward the dominant images that we hold in our minds, focus can significantly increase our ability in this area.
Why does the amateur golfer who doesn't want to hit the ball in the water always hit the water?  Because he or she can't get their mind off the water.  Conversely, the professional doesn't ever even consider the water.  They envision the fairway or green and that is where the ball goes.  That is the power of focus.  The difference between the amateur and the pro is their ability to choose where they place their focus and the level of their mastery in the art of focus.
Everyone who is alive has some ability to focus.  That's why when we worry, what we're worrying about usually comes about. Worry is nothing more than focusing our thoughts and emotional energy on what we don't want to occur.  As noted earlier worrying is negative meditation.  The more we worry about what might happen, the more likely we are to experience it because the negative meditation draws us toward our focus.
Anyone who has ever used a 35-millimeter camera with an adjustable lens understands this.  Let's say you're at the zoo with your kids or grandkids, having a wonderful time, taking pictures of all the animals.  Have you noticed that when you zoom in on the monkey in the cage and focus your camera there, the chain link fence between you and the monkey literally seems to disappear?  Or when you focus on the fence, the monkey gets all blurry and almost impossible to make out in your view finder and ultimately your photo?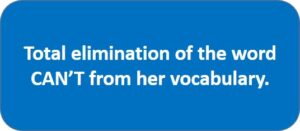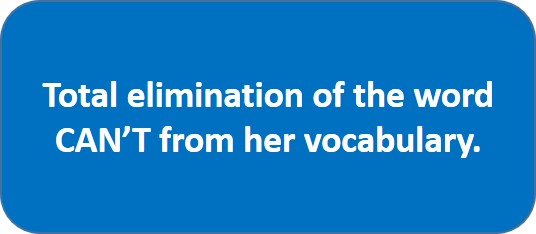 That is the power of focus.  And a 35-millimeter camera with the adjustable lens can't hold a candle to the power of the human mind to focus.  Cliff Young was a RADICAL with a RADICAL focus to keep on running.  Jennifer Bricker was a RADICAL with a RADICAL focus on being a championship gymnast with total elimination of the word CAN'T from her vocabulary.
What lens do you look through to see what is going on around you?  Where is your focus?  Is it getting you what you want?  Or, just getting you more stressed out?  Is it a RADICAL Lens?  Or, is it a hoping for a NEW NORMAL lens?
Those of you who are graduates of one of our Achieving Excellent Culture Workshops know how to successfully become a RADICAL.  You just need to spruce up your skills. For those of you who haven't and want to learn, as our contribution to helping you make RADICAL LIGHT YOUR NEW REALITY, Excellent Cultures will gift to you at no cost, our 10 week twice-a-day Achieving Excellent Cultures Daily Email and Commuter Podcast Series on us.


PASS IT ON
I am certainly no expert, just an intentional observer who cares about you, your business, your team, your family and most of all, your future.  I might be wrong or even worse than that, "Controversial."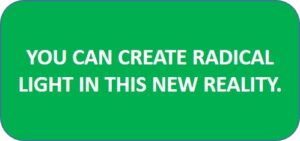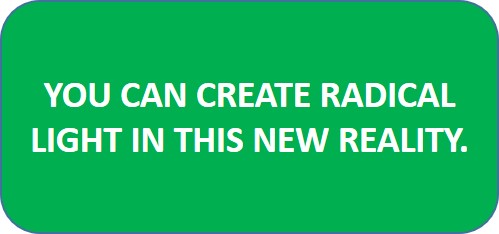 Yet, there is one thing I know is ABSOLUTELY CERTAIN: "IN TIMES LIKE THESE, YOU CAN EITHER STAND STILL AND CURSE THE DARKNESS OR YOU CAN LIGHT A CANDLE AND MOVE FORWARD."  Even better, "YOU CAN CREATE RADICAL LIGHT IN THIS NEW REALITY."  Imagine what a difference we can make if all of us intentionally light just one candle for someone else every single day!
STAY SAFE, BE WELL, DREAM BIG and PASS IT ON!
#AmericaWorksTogether #AmericaUnited