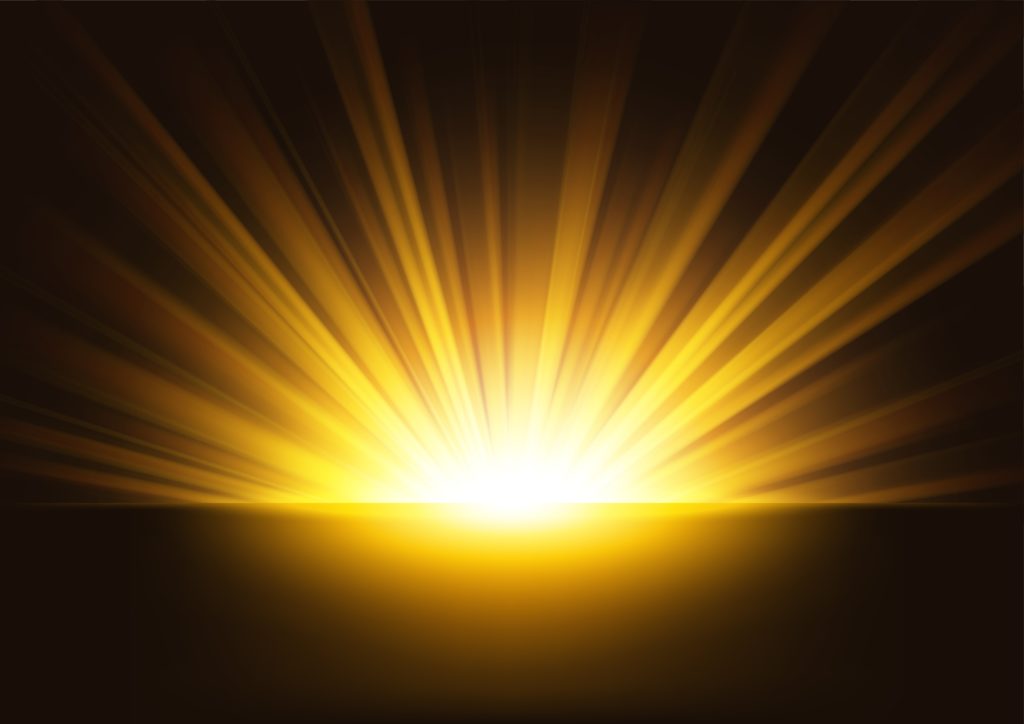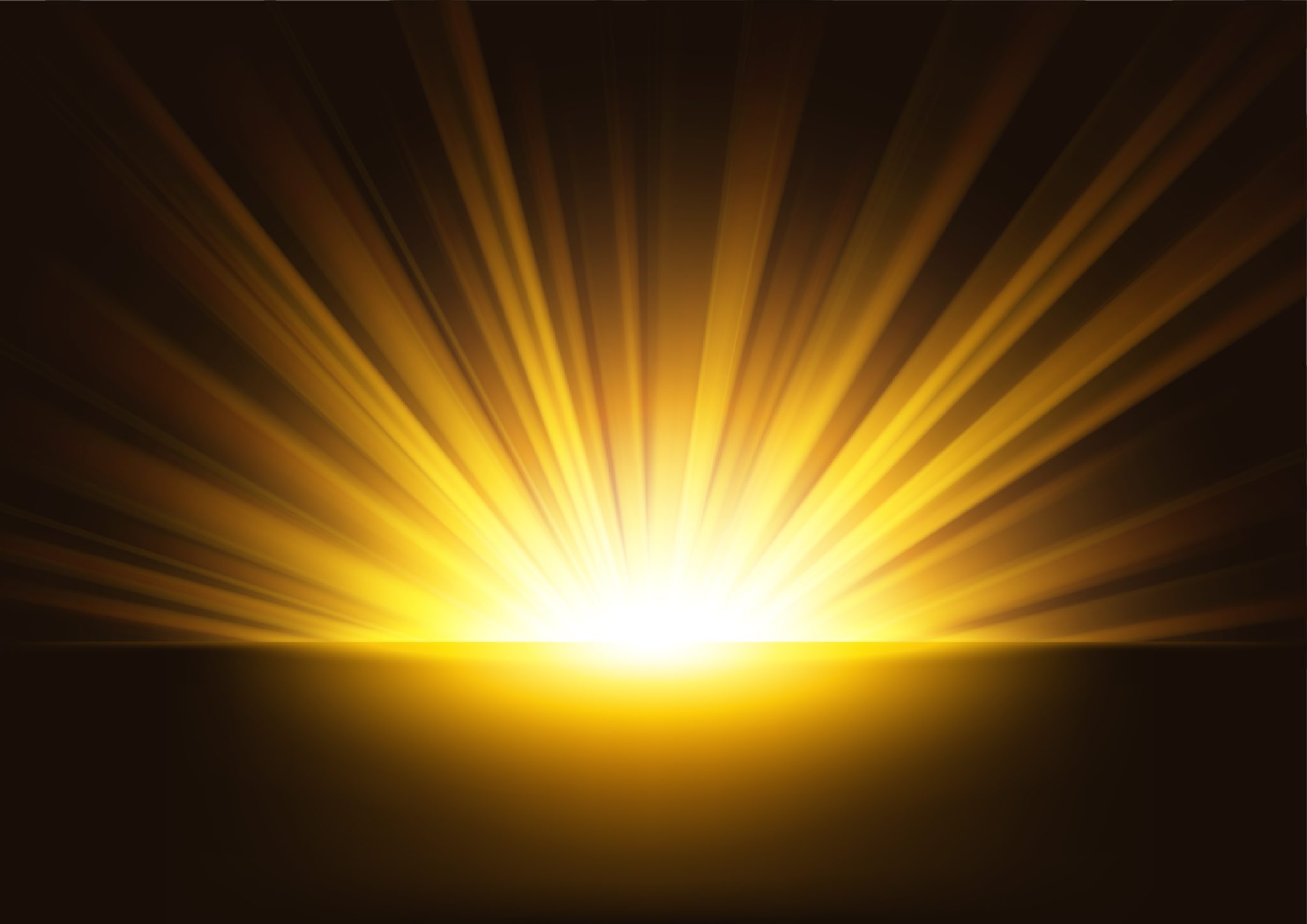 Written by Steve Gandara
THERE IS LIGHT IN THIS DARKNESS
If you read my last article "IS THERE ANY LIGHT IN THIS DARKNESS?" you'll recall that we've discovered light emerging out of the darkness of the corona virus crisis:
Families Drawing Closer Together
Easy Acknowledgement of Gratitude as a Heartfelt Attitude
Using Technology for Something Positive and Productive
Since then we've received lots of feedback from clients and friends regarding heartwarming brilliant light that's begun to emerge around the country as well as around the world amid the gloom and doom of fear and criticism.  Here's a few to pass along:
Corporate Good Samaritans
One of our friends, Curt Kwak, CIO at Proliance Surgeons, one of the largest surgical practices in the nation, made us aware of the actions of several good Samaritan companies.   Some notable examples are Apple and Tesla donating PPE's to hospital communities.  ATT, T-Mobile and Verizon providing unlimited data to their customers in Orange County, CA.  A distillery in Oregon making hand sanitizer and giving it out for free.  Disney LA giving all of their extra food to a local food bank after shutting down.
I caught George Christoff, President of Toyota's Toyota de Puerto Rico Division in San Juan risking his own health to make an emergency visit to his office to sign critical legal documents allowing his employees to make penalty free withdrawals from their 401K's.  During our necessarily short conversation, he shared briefly how his resilient Puerto Rican employees have recently come through:
A hurricane that caused 3000+ deaths, power outages for months, massive rioting, disease and food and water shortages
A public outrage firing of a corrupt political leader
A massive earthquake
Are now locked down working from home due to the corona virus
Having visited George and his team after the quake but before the virus, I don't think I've ever experienced such a resilient, joyful, thankful people.  How much about the virtue of gratitude can we all learn from these grateful, resilient people and their leaders?
Drawing Out Breakthrough Creativity from Within Us
I was speaking with a member of the leadership team at INSPIRE BRANDS in Atlanta later in the week.  INSPIRE is a Global Multi-Brand Restaurant Company with 11,100 restaurants in 16 countries with 325,000 team members.  If you like to eat the meats at Arby's, Chicago dogs and shakes and Sonic, Jimmy John's sandwiches or hot wings and Buffalo Wild Wing's you'll love these guys.  They also have a new outfit called Rusty Taco with over 30 restaurants in 8 states.  We were talking about how the virus challenge has inspired their folks to invent new and creative ways to keep the health safety parameters while still serving favorite foods to their customers in a meaningful and engaging way.  I guess Sonic's drive-in format was made for social distancing as well as a thriving business while inspiring their other brands to come up with new innovative ideas.
One of our favorite projects ever was helping Costco design their corporate code of ethics training program several years ago just after they went global.  I like to keep in touch with this great company and their innovative ways to serve both their employees as well as their customers.   With all our children, we've loved the volume deals and large quantities and enjoyed shopping there as a corporate executive member for years.  This morning I was up early so I checked out their special service designed to cater to seniors and customers with vulnerable health condition.  Not only have they figured out how to have special hours to serve this special community, they're doing it while social distancing large crowds and keeping everyone safe.  They have team members sanitizing everything, educating the socially distanced crowds, managing the sanitizer and TP shortages so that as many people get served as possible and still do a robust business that's serving multitudes as well as our most vulnerable population.  These guys are awesome.
Bishop Ed Smith from Zoe Fellowship in LA shared this CNN News Clip detailing the story of a how a South Korean firm developed coronavirus test kits using cutting edge AI technology in only three weeks without even having an actual  sample of the virus to work from.  What can we all learn from these amazingly creative people?
It's simple.  If you believe that everything is dark and you're a victim of the darkness, all you dwell on and talk to your friends about is how dark it is.  All you watch on the tube and social media is darkness.  Then you talk to more friends about more darkness.  Ultimately your creative mind begins to shut down, you sit still, get everyone around you to do the same and you all become victims in the darkness together.  On the contrary, if you believe that there's lots of light in the darkness and that you're one of the sources of it, you keep the safety rules while finding innovative and creative ways to use technology, telephones, voicemail, chat rooms, virtual meetings etc. to develop breakthrough-never even dreamed of before strategies.  You find ways to shine brightly amid the darkness and effect everyone around you with the light.
MEDICINE AND NEW CURES FOR COVID 19
Some years ago, I was privileged to meet and learn from Dr. Matthew Budd, teacher and physician at The Harvard Medical School for more than thirty years.  Having lost my mom when she was only 52 following putting her faith in the wrong series of recommendations from medical professionals at that time, I was very receptive to his knowledge and insights when I heard him speak.
As I recall, the way he explained things according to his philosophy and what he taught at Harvard, medical doctors were trained in the best manner possible on all the physical science aspects of the human body.    I'll never forget when in the middle of his lecture, Dr. Budd drew a large circle on the white board with a heavy black line down the middle of it so that it looked like a large version of the Greek letter Theta.  He then proceeded to share with us that according to his point of view at the time, including how he trained numerous Medial Doctors at Harvard, only the half of the circle that represented the human body was physical.  The other half, on the opposite side of the heavy black line, according to Dr. Budd, was mental and spiritual.
He then proceeded to enlighten us that medical doctors were also trained to "Never Cross Over the Heavy Black Line" because, according to Dr. Budd, historically this was the job of the priest, rabbi, pastor, psychologist or other spiritual or mental professional and medical professionals were not allowed to meddle here.  Budd emphasized that because medical doctors have been indoctrinated this way since the Hippocratic Oath originated, he believed that huge mental barriers existed to performing the Oath and thus creativity among the profession had been stifled for generations.
I'm definitely not an authority on medicine and hope that things have changed since then but I certainly learned more from my mother's early death followed by Dr. Budd's wisdom a few years later to realize a few things that have served my loved ones who accept Dr. Budd's wisdom well.   Budd taught me that my physical body was my responsibility and that medical professionals, while wonderful, well meaning, highly trained, caring servant leaders are still limited human beings.  Also, that science is ever developing new breakthroughs and our own beliefs and who we choose to place our trust in make a huge difference; good, bad or sometimes ugly.
While I haven't seen him in years, I'm hoping he's still with us because he opened my mind to the science of possibility thinking in a major way about.  I do see where Dr. Budd's book "You Are What You Say" is still available on Amazon.  I haven't read it but if you're sick or have a loved one who is, and if his book is anything like the lecture that changed my beliefs way back then, it's certainly worth a read.  You Are What You Say by Dr. Matthew Budd
A Few Glimpses of Light in the Apparent Corona Virus Darkness
I'm very thankful to be blessed and have a family that includes a champion wife of nearly 48 years, 11 natural and adopted children, 2 foster children and 9 grandchildren who are all healthy and strong as far as I know today.   But, if you're sick or have a loved one who is, you might want to consider opening your mind and checking out the 3 links below:
Former Kansas Governor Surgeon Has A Cure for COVID 19  Dr. Jeff Colyer
French Physician Finds Similar Results  Dr Didier Raoult
New Legislation Gives Creative Options for the Sick   Right to Try Act
FEEL LIKE LIGHTING A CANDLE?
I'm certainly no expert, just an intentional observer who cares about you, your business, your team, your family. and most of all, your future.  I might even be wrong or ever worse than that, "Controversial."
Yet, there is one thing I know is absolutely certain: "IN TIMES LIKE THESE, YOU CAN EITHER STAND STILL AND CURSE THE DARKNESS OR YOU CAN LIGHT A CANDLE AND MOVE FORWARD."  Imagine what a difference we can make if all of us intentionally light just one candle for someone else every day!
PASS IT ON!